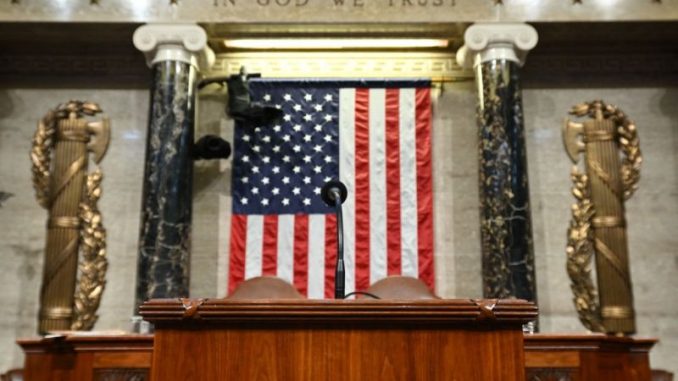 OAN Roy Francis
UPDATED 8:40 AM PT – Tuesday, February 7, 2023
President Joe Biden will deliver the second State of the Union address of his presidency on Tuesday night.
State of the Union addresses are meant to highlight the administration's accomplishments so far, and their plans and agenda moving forward.
Recently released polls show that this will be a difficult task given Biden's lackluster ratings heading into the address with his approval ratings in the low 40s, and disapproval rating in the high 50s.
In addition to the low ratings, heading into the address, Democrats are still unsure about the president and whether he should run again in 2024. Polls show that less than 50% of Democrats want him to be nominated again for another term.
The president will also deliver his address to the first divided Congress after Republicans gained the majority in November's midterm elections.
This will be a crucial address for Biden, as Americans are feeling the weight of inflation with the expectations of a recession coming soon.
The recent discoveries of the multiple sets of classified documents that were in an unsecured location in the Biden residence.
The mishandling of the southern border, which has seen record numbers in illegal crossings under the Biden Administration.
The rising threat of China, with the recent spy balloon flying across the United States, as well as the U.S.'s amount of aide that has been sent to Ukraine since the war started there in 2022.
After Biden's address, Governor Sarah Huckabee (R-Ark.) will deliver the Republicans' rebuttal, and will be followed by Representative Juan Ciscomani (R-Ariz.) who will deliver the response in Spanish.