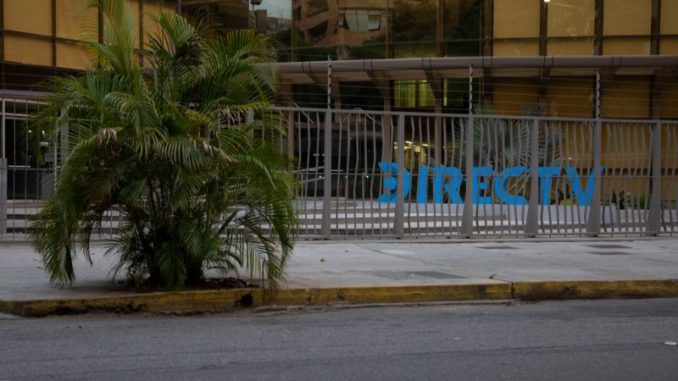 OAN National Political Correspondent, Neil W. McCabe.
UPDATED 9:23 AM PT – Tuesday, February 7, 2023
(TALLAHASSEE, Fla.) Florida's Republican Chief Financial Officer voiced support for state legislation that would restrict state fund managers from placing funds with corporations who deplatform independent media outlets at a Feb. 6 press conference at the state house here.
"Well, Dad always said, if you want to get somebody's attention, you get into their pocketbook," said Jimmy Patronis, the former lawmaker and restaurateur, who leads the Sunshine State's finance department, and also serves as the state's Fire Marshal.
Patronis said after both NewsMax and One America News were taken off DirecTV and other systems, he would support a bill similar to Florida legislation that punished companies that did not support Israel.
"I think everything's on the table to be discussed. I think if the legislature, just when, when we saw Israel being targeted, the legislature says, you know what? We don't want you invested in companies that target Israel and harass Israel and boycott Israel," he said.
"You know what? We take the words and laws that they pass and we act upon them," he said.
"I think those actions have consequences If, uh, if that's where the legislature decides to take it, I'm sure that, that that's exactly what we'll execute," he said.
The Panama City native said he wants to have a public conversation about how independent outlets are getting canceled over politics.
"I think it's good to ask the questions why the de-platforming is taking place," the chief financial officer said.
Patronis said watches One America News using a streaming service, but others are not so lucky.
"It's disappointing to me," he said.
"I've got Roku, so I still have access, but not everybody else does."
Neil W. McCabe is a national political correspondent based in Tallahassee, Florida. Before his current assignment, Neil was covered the White House and Capitol Hill for OAN. He is a Bronze Star veteran of the Iraq War and continues to serve an a senior public affairs NCO in the Army Reserve. Follow him at Twitter: @neilwmccabe2 GETTR & TruthSocial: @ReporterMcCabe