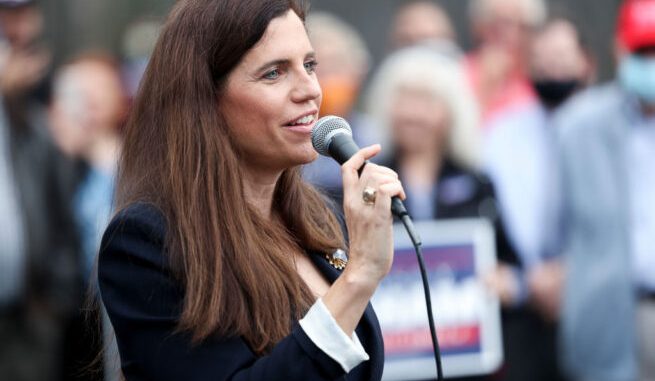 OAN Newsroom
UPDATED 2:00 PM PT – Wednesday, January 13, 2021
A newly-elected member of the House reminds her colleagues the attack on the Capitol is not the first example of violence in the U.S.
As the House debated Wednesday on whether or not to impeach President Trump, Rep. Nancy Mace (R-S.C.) invoked the words of Martin Luther King Jr. by saying the "time is always right to do what is right."
She said that while the House has the right to impeach a sitting president, she questions whether the majority's expedited push past the judiciary is constitutional. Mace added that members of Congress need to step back and evaluate their actions if they truly want to heal a divided nation.
I condemn the President's words. I condemn the actions of those who incited the violence we saw last week. I also condemn rushed partisan impeachment exercises. We have to tone down the rhetoric in DC. pic.twitter.com/LM4iVadmKn

— Rep. Nancy Mace (@RepNancyMace) January 13, 2021
"We've seen violence across our country for the last nine months," Mace said. "We need to recognize, number 1: That our words have consequences. That there is violence on both sides of the aisle. We've contributed to it. We need to take responsibility for our words and our actions — we need to acknowledge there is a problem, take responsibility for it and stop being part of the problem and start being part of the solution."
Mace has been one of several lawmakers to ask Joe Biden to stop the impeachment effort against President Trump.