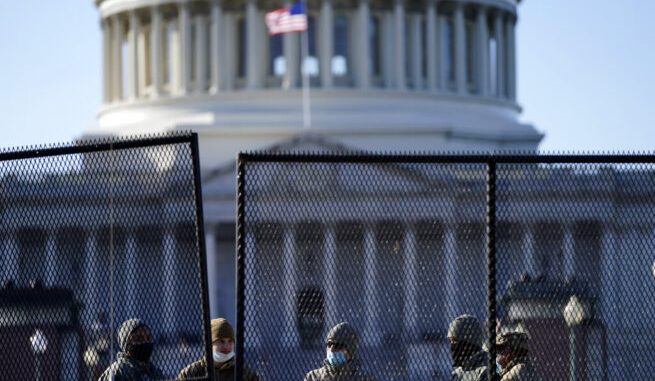 OAN Newsroom
UPDATED 1:02 PM PT – Wednesday, January 13, 2021
According to national security expert Paul Crespo, security officials were reportedly deterred from mobilizing National Guardsmen prior to protests in the U.S. Capitol last week due to the response of Democrats to the use of federal forces over the summer.
The D.C. government reportedly had prepared a much more aggressive response to the planned protests in the capitol, which would have included activating an emergency operation center. The response would have also utilized the coordinated strength of local and federal law enforcement as well as the National Guard.
Unfortunately, the plans were impeded by military officials and none other than congressional Democrats. During the lawlessness of Black Lives Matter and its supporters, which was forced upon the nation over the summer, President Trump deployed National Guard troops to protect the White House and the Capitol.
"You'll end up looking much better in the end. Call in the National Guard, call me," the President stated at the time. "We'll have so many people…you have to dominate the streets, you can't let what's happening happen."
Crespo stated House Democrats slammed the police for trying to enforce law and order, which caused many to hesitate to deploy troops last week.
"Peaceful, law abiding citizens were exercising their constitutional right to protest in a public park across from the White House," Sen. Chuck Schumer (D-N.Y.) previously stated. "President Trump ordered federal troops to clear those peaceful crowds with tear gas and rubber bullets."
Additionally, now resigned Capitol Police Chief Steven Sund said he had requested assistance from National Guard days before the protest. Pentagon officials and congressional Democrats staggered the chief's request for additional troops because the "optics" of troops in front of the Capitol Building would supposedly convey.
Apparently, even as an onslaught of approximately 8,000 angry protesters were charging toward the U.S. Capitol, the chief's request was denied for a sixth time and by then it was too late. Sund reportedly supported the view of the Pentagon at the time, but resigned on Thursday.
Security officials have since requested 15,000 troops in preparation for the inauguration of Joe Biden.