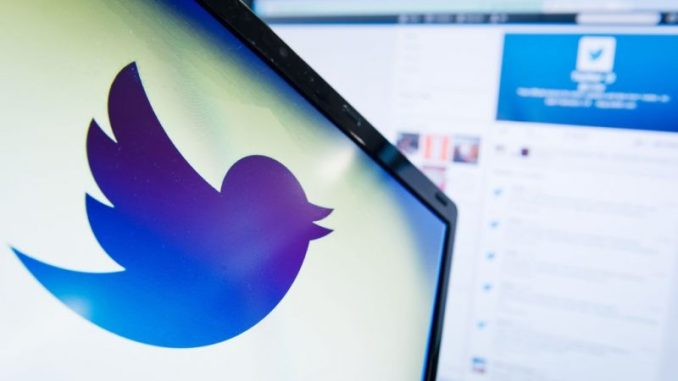 OAN Jacob Miller and Tom McGrath
UPDATED 8:06 PM PT – Friday, January 27, 2023
The latest installment of the Twitter Files has revealed that even executive Yoel Roth, who was at the heart of suppressing the Hunter Biden laptop story and removal of President Trump, had some standards.
Matt Taibbi released batch 15 of the Files titled "Move over Jayson Blair: Twitter Files expose the next great media fraud."
The Files detail Hamilton 68, a so-called dashboard tracking Russian influence. The project was led by a former FBI counterintelligence official. It was funded by neo-liberal think tank, The Alliance for Securing Democracy.
The think tank's advisory board was made up of former U.S. ambassador to Russia, Michael McFaul, Hilary for America Chief, John Podesta, and former top officials from the CIA, NSA and DHS.
What Twitter accounts the Hamilton Project claimed were Russian bots were actually mainly regular American, Canadian and British accounts. And the vast majority seemed to be conservative. The Hamilton dashboard claimed a secret list of 600-accounts were amplifying stories that the Russian government desperately wanted out.
These included criticisms of American missile launches on Syria, support for Donald Trump's and Bernie Sanders' presidential campaigns and hashtags that spread so called conspiracy theories. Some of those hashtags included 'the Schumer shutdown,' 'Alabama senate race with Roy Moore' and the 'Parkland shooting.' However, this list was never made public. The ASD claimed that Russia would swiftly take it down.
The media ate this up. The New York Times, Washington Post, Mother Jones, CNN and MSNBC News all amplified the ASD's propaganda.
U.S. lawmakers, including Senators Dianne Feinstein (D-Calif.), Mark Warner (D-Va.) and James Lankford (D-Okla.) fell for the claims.
Yoel Roth, who was Twitter's head of Trust and Safety, smelled the bs with these claims. He warned that the group was calling legitimate right leaning accounts Russian bots.
Roth went as far as to say that the group's list of potential Russian bots, were neither Russian nor bots. He wanted to give the ASD an ultimatum, release the list or Twitter will.
Roth's wrath was simmered down after Emily Horn and Carlos Monje urged him to play the long game. Horn went on to become the deputy White House national security advisor. Monje is a top advisor to transportation secretary Pete Buttigieg.
Taibbi touted that the Twitter Files team found the list of so-called secret Russian agents. One was Dave Shestokas, a Chicago-based lawyer who wrote a book about the U.S. Constitution.
Another was British comic Old Holborn, whose supporters say he never posted anything about Russia.
An additional listed account was David Michael Lynch, a proud taxpayer and veteran of the U.S. Marine Corps.

Taibbi stressed that subscribers to the news outlets who fell for Hamilton 68 should send them complaints. He also urged the lawmakers who propagated the claims of Russian bots to explain themselves to the voters who elected them.