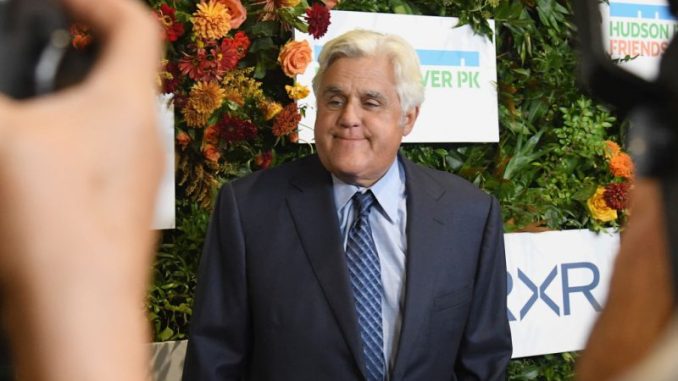 OAN Shannon Kelland
UPDATED 6:38 PM PT – Friday, January 27, 2023
Jay Leno has revealed that he is recovering from a recent motorcycle accident that left him with several broken bones.
During an interview with the Las Vegas Review-Journal on Thursday, the former talk show host revealed that he "got knocked off" his motorcycle on January17th.
"I've got a broken collarbone. I've got two broken ribs. I've got two cracked kneecaps," he said.
This injury occurred only months after he sustained second-degree burns in a fire that broke out in the garage of his Los Angeles home.
Soon after the announcement of his injury, The Hollywood Reporter revealed that CNBC is canceling the comedian's show, Jay Leno's Garage. The show ran for seven seasons in the primetime spot. The cancelation is part of the network's recent shift to invest more in business news and personal finance content. This marks the end of an era as Leno's relationship with NBC spanned three-decades, with a 22-year stint hosting The Tonight Show with Jay Leno.
"But I'm okay! I'm okay, I'm working. I'm working this weekend," the star said.
The comedian, 72, is prepping for a one-night engagement at the Wynn hotel in Vegas on March 31st.