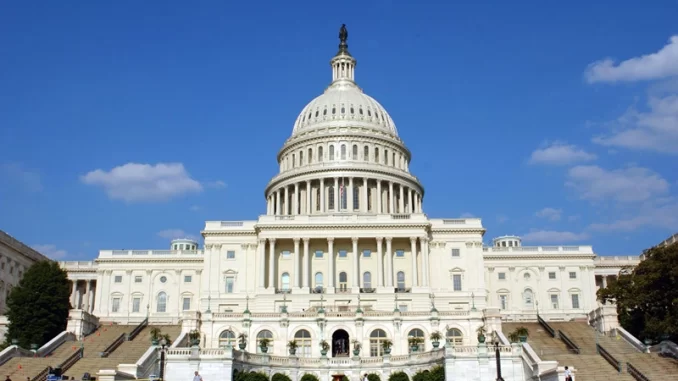 OAN Roy Francis
UPDATED 9:55 AM PT – Friday, January 26, 2023
House Republicans are set to vote at dismantling the COVID emergency next week.
The COVID emergency had been declared by the Trump Administration in 2020, but has been extended for almost three year now under the Biden administration.
The House Rules Committee, directed by House Speaker Kevin McCarthy (R-Calif.), is meeting on Monday to set up floor votes on four different pieces of legislation that would eliminate the emergency and emergency powers that have been extended by the Biden administration.
The first bill is from Representative Paul Gosar (R-Ariz.) which states that the national COVID emergency is "hereby terminated."
"There is no ongoing COVID-19 emergency to justify the continuation of the national emergency declaration," Gosar said. "Cases are down and most Americans have returned to a pre-pandemic normalcy. This hardly sounds like a country under a national emergency which is why I am calling on my colleagues and Mr. Biden to reverse course and move to give the People back their say in government."
The second bill from Representative James Comer (R-Ky.) is titled the Stopping Home Office Work's Unproductive Problems Act, otherwise known as the SHOW UP Act.
This would require federal agencies to insist on federal workers to return to their offices and restore pre-pandemic telework policies.
"President Biden's unnecessary expansion of telework crippled the ability of departments and agencies to fulfill their responsibilities and created cumbersome backlogs," Comer had said. "The federal government exists to serve the American people and these substantial delays for basic services are unacceptable."
The third bill is the Pandemic is Over Act from Representative Brett Guthries (R-Ky.). This bill states that the public health emergency which was initially declared by the Department of Health and Human Services (HHS) in 2020 is over.
"It is long overdue for President Biden to end the COVID-19 public health emergency and relinquish the emergency powers that he just renewed again," Guthrie stated. "President Biden's inaction and lack of transparency on this are unacceptable."
The fourth and final bill that will be voted on is the Freedom for Health Care Workers Act from Representative Jeff Duncan (R-S.C.).
This prohibits the HHS from placing a COVID vaccination mandate for federal healthcare workers.
"No American should ever be forced to choose between the COVID shot or losing their livelihood," Duncan said this week. "Joe Biden's vaccine mandate is unscientific, un-American, and deeply damaging to healthcare workers as we already face a nationwide staff shortage."
The bills are expected to be passed within the House but will face opposition in the Democrat-led Senate.