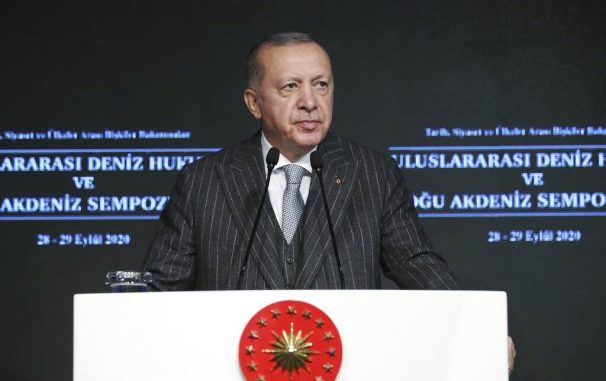 OAN Newsroom
UPDATED 12:55 PM PT – Tuesday, September 29, 2020
A Turkish warplane reportedly attacked Armenian forces this week amid an ongoing escalation of its military conflict with Azerbaijan. On Tuesday, Armenia's Ministry of Defense stated its military jet was attacked by a Turkish plane that took off from an airbase in the Azeri territory.
According to ministry officials, the Turkish plane flew 40 miles into Armenian airspace, violating international law.
NATO member Turkey has supported the Azerbaijani aggression against Armenia, which in turn is a formal ally of Russia. Armenian officials claimed they have repelled all attacks so far and inflicted heavy losses on the enemy.
"We are fighting against a joint Azerbaijan-Turkey force and program," said Nagorno-Karabakh President Arayik Harutyunyan. "Tactically, our enemies did not seize important positions, but we inflicted damage on many pieces of the enemy's equipment and on its manpower."
Russia has yet to openly support Armenia. Moscow has only called for a ceasefire while selling weapons to both sides.
In the meantime, Secretary of State Mike Pompeo has called for an end to the violence between Armenia and Azerbaijan over the disputed region.