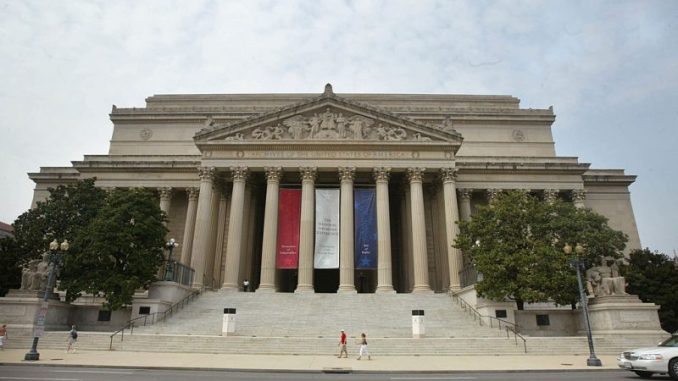 OAN Roy Francis
UPDATED 1:58 PM PT – Thursday, January 26, 2023
The National Archives has asked former presidents and vice presidents to check their personal files for any classified material.
After the recent findings of multiple sets of classified documents found in President Joe Biden's possession, and a set in 48th Vice President Mike Pence's home, the National Archives is now being cautious.
The Archives sent a letter to representatives of former presidents and vice presidents starting from 40th President Ronald Reagan's White House to the present.
The letter requests that representatives check their files to ensure that personal material does not accidentally contain classified or presidential records. The law requires records that are classified to be turned over to the Archives.
"The responsibility to comply with the PRA does not diminish after the end of an administration," the letter states. "Therefore, we request that you conduct an assessment of any materials held outside of NARA that relate to the Administration for which you serve as a designated representative under the PRA, to determine whether bodies of materials previously assumed to be personal in nature might inadvertently contain Presidential or Vice-Presidential records subject to the PRA, whether classified or unclassified.
Representatives for the former presidents who received the requests have all stated that they do not have any classified material in their possessions. On the other hand, Representatives for former Presidents Bill Clinton, George W. Bush, Barack Obama, and late George H.W. Bush have said that classified materials have been turned over to the National Archives.
"While much of the attention of these instances has focused on the classified information," the letter said. "The PRA requires that all Presidential records of every Administration from Reagan onward must be transferred to NARA, regardless of classification status."
The Presidential Records Act (PRA) was passed in 1978 which classified presidential and vice presidential documents as classified government property, which makes it illegal to keep them in possession after leaving office.
A set of classified records were found in 45th President Donald Trump's Mar-a-Lago estate last year, three different sets were found recently at Biden's residence and office from his time as vice president under Obama, while Pence recently turned in a set of documents from his Indiana home.