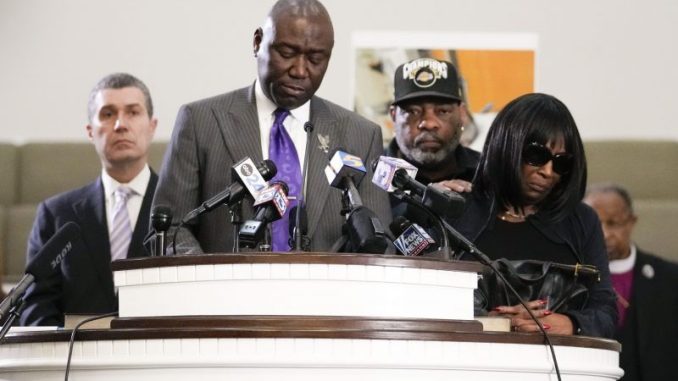 OAN Geraldyn Berry
UPDATED 2:24 PM PT – Thursday, January 26, 2023
The former officers responsible for the death of Tyre Nichols have turned themselves in and are now in custody at the Shelby County Jail in Tennessee.
A press conference was convened by the Shelby County district attorney's office going over recent developments in the Nichols case.
Shelby County District Attorney Steve Mulroy had announced that Emmitt Martin III, Justin Smith, Taddarius Bean, Demetrius Haley, and Desmond Mills are all being charged with second-degree murder and aggravated assault, as well as two counts of aggravated kidnapping, two counts of official misconduct, and one count of official oppression. The charges have been listed with the Shelby County criminal court and jail records.
In the state of Tennessee, second-degree murder is punishable by a maximum of 60 years in prison.
At approximately 8:30 p.m. on January 7th, Memphis Police that said they had stopped Nichols for "reckless driving" near Raines Road and Ross Road. According to reports, Nichols and the officers got into a altercation which caused Nichols to run away on foot the from police. Officers pursued the 29-year-old and attempted to apprehend him.
The police department confirmed that Nichols "complained of having shortness of breath." Afterwards, authorities transported him to St. Francis Hospital in critical condition. According to the Tennessee Bureau of Investigation, he died three days later on January 10th due to injuries sustained in the "use-of-force incident with officers."
Ben Crump, a civil rights lawyer, was retained by Nichols' family to represent them. According to the family's legal counsel, Nichols was going back to his parents' house in Hickory Hill after photographing the sunset there.
Steve Mulroy, the district attorney for Shelby County, immediately requested that an independent inquiry of the use of force by Memphis police officers be conducted by the Tennessee Bureau of Investigation.
A week after the death, Memphis Police Chief Cerelyn Davis released a statement and called it "heinous, reckless and inhumane."
"Aside from being your chief of police, I am a citizen of this community, we share; I am a mother, I am a caring human being who wants the best for all of us; this is not just a professional failing. This is a failing of basic humanity toward another individual. This incident was heinous, reckless, and inhumane; and in the vein of transparency when the video is released in the coming days, you will see this for yourselves," Davis said. "This is not just a professional failing. This is a failing of basic humanity toward another individual," Davis said, saying the five officers and others who were involved in his death "failed our community, and they failed the Nichols family. That is beyond regrettable." 
During the press conference, it was revealed that the city will release the arrest video after 6:00 p.m. ET on Friday.