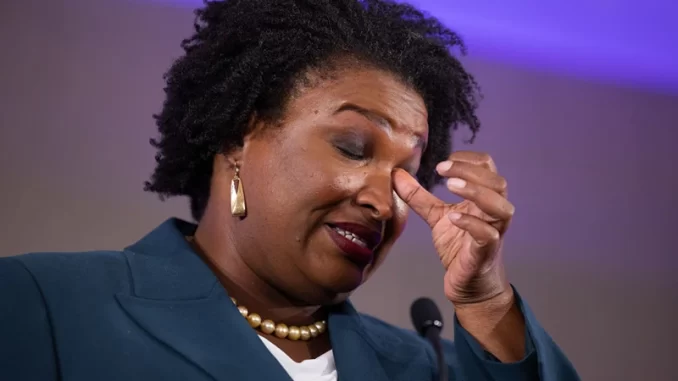 OAN Roy Francis
UPDATED 1:47 PM PT – Wednesday, January 25, 2023
Marisa Pyle, a top adviser for Stacy Abrams' voting rights nonprofit, defended anti-cop protestors who had smashed in police car windows and set them ablaze.
Pyle, a senior rapid response manager at Abrams' Fair Fight Action, who was also a senior manager for Abrams' One Georgia Leadership committee during her latest failed attempt at the Georgia governor's seat, had rushed to the defense of anti-police protesters and the chaos that they had caused.
"You cannot commit violence against a window or a car. Killing a human? Now that, that is violence," Pyle said in a tweet. "Shame on Atlanta's leaders who fall into the same tired path of protecting property while our people are murdered by their police."
The tweet followed a Saturday full of protests in Atlanta which developed into riots as the day went on. Rioters had thrown rocks and lit fireworks in front of the building of the Atlanta Police Foundation, as well as shattered glass windows and lit a police car on fire.
Six protestors had been arrested and were charged with eight misdemeanor and felony charges, including domestic terrorism.
Protests had ignited over the weekend after the death of 26-year-old Manuel Esteban Paez Teran. Manuel had been shot and killed after he had opened fire on a Georgia State trooper while authorities were conducting a sweep of the planned site of the Atlanta Public Safety Training Center.
Investigators say Manuel did not comply with commands made by the joint task force during the sweep and that he had opened fire first.
The injured trooper, who was shot in "pelvic-area," had been wearing a bullet proof vest. However, he still had to be rushed to the hospital for emergency surgery. He was reported to be in stable condition and is recovering after the surgery.