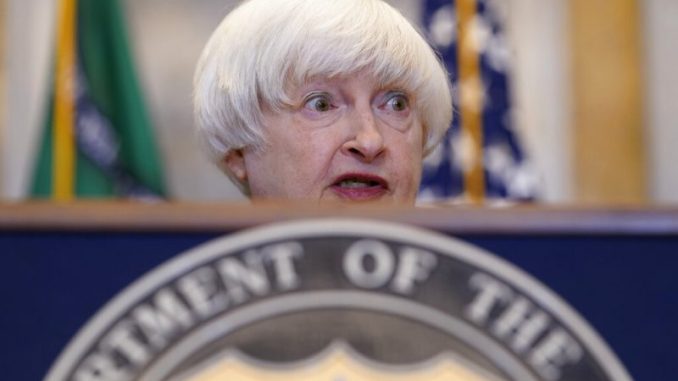 OAN Roy Francis
UPDATED 7:18 AM PT – Thursday, January 26, 2023
The Treasury Department has denied a House Republican request for information on Biden family suspicious financial transactions.
Earlier this month Representative James Comer (R-Ky.), the chair of the House Oversight and Accountability Committee, had requested reports on activity by the Biden family that was deemed as suspicious.
The letter, which was sent to Treasury Secretary Janet Yellen on January 11th, was rebuked on Wednesday. The Treasury Department's reasoning was that it needed more information from the committee and the reason behind its request, and what it plans to do with the information.  
"It is important that a requesting committee specify in writing its purpose in seeking to obtain the requested information and the use it intends to make of it so that the Department can make a determination as to whether the disclosure is appropriate and consistent with longstanding Executive Branch interests, including the protection of ongoing law enforcement investigations," the department replied to Comer's request.
The Republican denounced the decision by the Treasury saying that it was an effort to hide information about the president and his family, and that this move will not stop his investigation.
"This coordinated effort by the Biden Administration to hide information about President Biden and his family's shady business schemes is alarming and raises many questions," Comer said. "We will continue to press for access to suspicious activity reports generated for the Biden family and their associates, and will use the power of the gavel to get them if needed."
Suspicious activity reports are created by different financial institutes when suspicious financial activity is flagged, and are routinely reported to the federal government.
This request is part of just one of the several investigations that the House Oversight and Accountability Committee has launched into President Biden and his family since the Republicans have taken over the majority in the House.