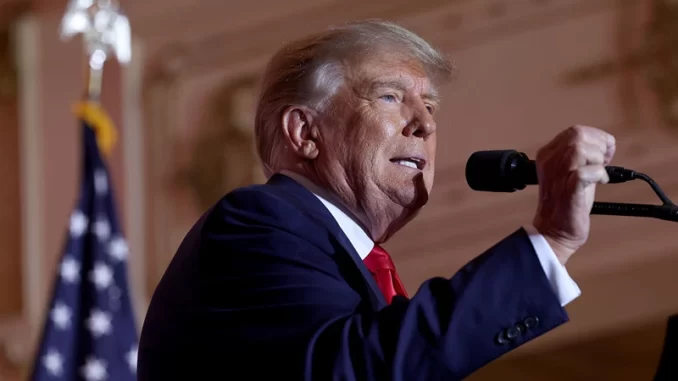 OAN Geraldyn Berry
UPDATED 2:03 PM PT – Friday, January 20, 2023
Following a judge's decision in the matter, former President Donald Trump has withdrawn his case against Letitia James, the attorney general of New York.
Judge Donald Middlebrooks of the District Court had issued the decision as a result of a different lawsuit Trump brought against Hillary Clinton.
Trump's attorney, Timothy Weber, announced that he was voluntarily dismissing the lawsuit in a one-page notice filed with Judge Donald Middlebrooks on Friday.
The action came one day after Middlebrooks fined Trump and one of his attorneys $937,989 for a lawsuit that Trump filed against Hillary Clinton, numerous former senior Justice Department officials, and other individuals.
In his joint lawsuit with Clinton and the others, Trump had cited that "a relentless, pernicious, public and unapologetic crusade" was led against him during the 2016 presidential campaign.
In Trump's lawsuit with James, he said the New York attorney general engaged in a "campaign of intimidation and harassment" against him, abusing her authority. He was seeking to block the New York attorney general's office from accessing materials from his private trust.