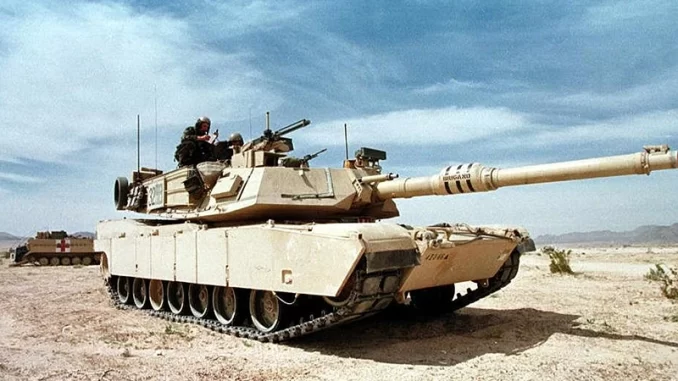 OAN Roy Francis
UPDATED 1:53 PM PT – Friday, January 20, 2023
According to multiple sources, CIA director Bill Burns had briefed Ukrainian President Volodymyr Zelenskyy last week on the United States' expectations of Russia's plans in the spring.
The secret meeting between the CIA director and the Ukrainian president took place last week. This is in conjunction to the continuing surveillance of Russians for a potential offensive push in the coming months.
Burns traveled to Kyiv as the U.S. and its European allies were debating whether or not to send increasingly sophisticated long-range weaponry and supplies to Ukraine.
"Director Burns traveled to Kyiv where he met with Ukrainian intelligence counterparts as well as President Zelenskyy," a U.S. official said. "And reinforced our continued support for Ukraine in its defense against Russian aggression."
Last week was not the director's first trip to Kyiv as he had become a trusted negotiator in Ukraine. He had previously made two trips to the country back in October and November of last year. This included one during a heavy Russian missile strike.
As both sides are preparing for a potential offensive in the spring, Kyiv has pressed the U.S. and its other Western allies for support in order to be able to push Russia back.
The Pentagon had announced a $2.5 billion security package for Ukraine which featured Stryker combat vehicles and more Bradley fighting vehicle. This package was the second largest that the U.S. has approved.
The U.S. along with several other countries are currently at a standoff with Germany due to Russia's threat of a retaliation if NATO countries provide Ukraine with heavy tanks.
Germany is not willing to send its Leopard 2 tanks to Ukraine or allow anyone with the German-made tanks to do so. The European country has agreed that it will approve the transport of its tanks if the U.S. is willing to send its heavy tanks as well.
However, the U.S. is unwilling to send the M1 Abrams tanks to Kyiv due to the logistical costs of transporting, and maintaining them.
Western leaders are set to meet on Friday to discuss the shipment and resupplying of the Ukrainian military.