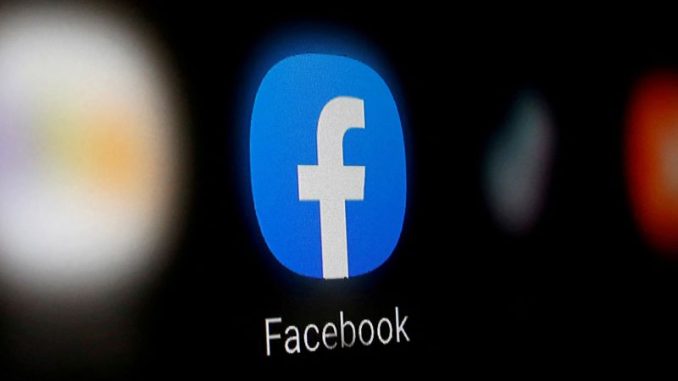 OAN Roy Francis
UPDATED 9:00 AM PT – Thursday, January 19, 2023
The Facebook Files released by reporter Robby Soave, much like the Twitter Files, talk about how the social media platform was pressured to censor content.
In 2021, the Center for Disease Control (CDC) began to routinely vet claims about COVID-19 on Facebook, and executives let them decide which claims were accurate and which were not. Facebook was willingly participating in the process and thanked the CDC for its thorough vetting process.
Some of the claims that the CDC vetted included those that suggested COVID19 was man-made. When questions about those claims rose, CDC officials told Facebook executives that it was "theoretically possible, but extremely unlikely."
By July 2021, the CDC was also vetting which claims could cause harm, whether they were accurate or not had made no difference to their process.
In November, the United States Food and Drug Administration (FDA) granted emergency authorization for children to receive the COVID-19 vaccine from Pfizer. Executives at Meta (formerly Facebook) informed the CDC that they would monitor and remove certain claims from their platforms. These claims include those saying that the vaccine is not safe for kids.
Meta was now voluntarily providing the CDC with lists of claims about vaccines asking if they could "contribute to vaccine refusal."
The social media platform essentially gave the CDC power to police what they considered to be "misinformation" on their platforms. The CDC, at the feds' behest, said any claim that did not essentially agree with their standings could "contribute to vaccine hesitancy and cause social harm."
Meta was not only providing the CDC with a list of claims about the vaccine, but also of posts that were criticizing Anthony Fauci.
The CDC was not the only agency working with Meta. The White House reprimanded the social media platform for not deplatforming what they considered to be misinformation fast enough. President Joe Biden had even accused them of "killing people."
Jenin Younes, an attorney for the New Civil Liberties Alliance, questioned the future of free speech when the federal government is coercing social media platforms, which are meant to be platforms of free speech, to do their bidding.
The New Civil Liberties Alliance is aiding the state of Missouri in suing the federal government. Their reasoning is that the government's influence and threats from politicians over the social media platforms violates free speech rights.
Will Duffield, a policy analyst at the Cato Institute, said that the administration had deployed "multiple arms" towards the effort in influencing free speech and what was made available to the public. He went on to explain that each component individually would not be legally actionable, but the whole effort put together might be.
"Each one component wouldn't rise to something legally actionable," he said. "But when taken as a whole administration push, it might."