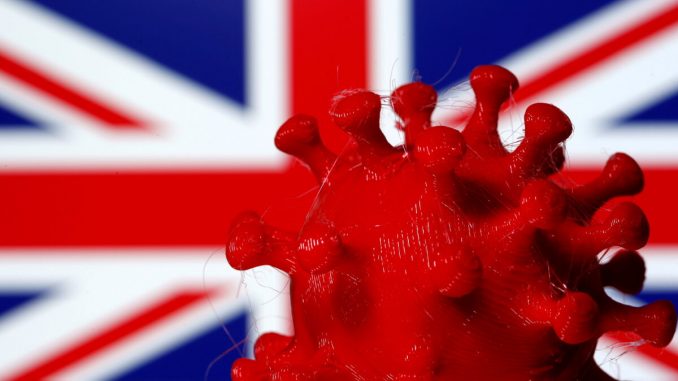 People in the UK are asked not to be alarmed after another new CCP (Chinese Communist Party) virus variant was identified in North England.
The new variant, also known as variant #B11482, was designated as a Variant Under Investigation (VUI)—VUI-21MAY-01—by Public Health England (PHE).
Emergence of a new #covid variant #B11482 in South Yorkshire reported by team from @sheffielduni & Sheffield Teaching Hospitals.
Great work @Thushan_deSilva @cariadmevans @InfectionDave & others. https://t.co/jbZK8Ni8QR

— Andrew Lee (@andrewleedr) May 20, 2021
The government said on Thursday that PHE had been monitoring the variant since April and that there had been 49 cases, mainly concentrated in Yorkshire and the Humber.
Greg Fell, director of public health in Sheffield, said on Friday that his team had been monitoring the new strain.
"We have been monitoring VUI-21MAY-01 and we're managing this carefully as we do with all outbreaks across the city," Fell said in a statement.
"There is no evidence to suggest this strain is any more transmissible than other strains identified in the UK and across the world, or to suggest the vaccine doesn't work against this strain," he said.
"Please don't be alarmed, we want you to continue doing what you have been for the past year. Follow the guidance, continue to wash your hands regularly, and wear a mask indoors."
Downing Street has also made a statement on the new variant.
"There have been a number of variants throughout the pandemic and there will continue to be so," the prime ministers' official spokesman said on Friday.
"There are three mutations of the B1617 (Indian) strain, as I think has been discussed previously. But as we do with all variants where we spot and identify them through our genomic sequencing programme, we will continue to monitor them and we will designate them as variants under investigation, and then variants of concern if we deem them to be of greater risk," he said.
"But again, as you've seen throughout the pandemic, that's what we've done and we won't hesitate to put in measures that we think are necessary to try and tackle the transmission of any variants."
Asked whether the discovery of the new variant would have an impact on the next stage of restrictions lifting on June 21, the spokesman said the five-week gap between measures relaxing would allow the variant to be monitored.
"As the prime minister has said, we will continue to look at all the statistical evidence and data, and we'll set out our plans as soon as the data allows," he said.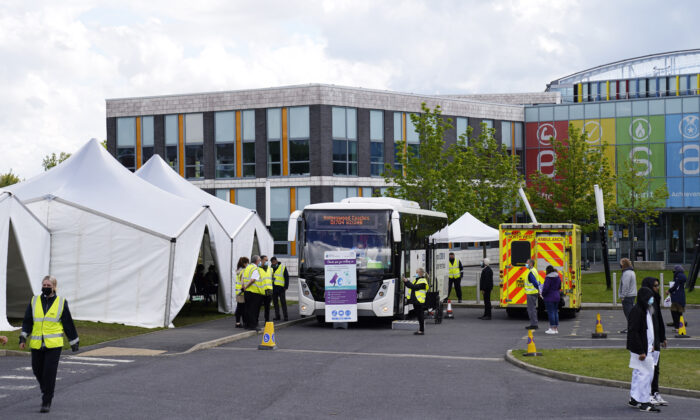 England is expected to remove all legal restrictions on June 21 if all goes well, but ministers haven't ruled out the possibilities of delaying the reopening or imposing local lockdowns.
Health Secretary Matt Hancock has said that the decision is due to be made on June 14, and that a new variant is one of the four factors that the cabinet bases its decisions on.
Tim Spector, a King's College London professor who created the COVID Symptom Study mobile app, said he didn't expect another lockdown in the future.
Spector regularly makes video updates on YouTube based on data collected through his app. In his first "COVID Question Time" video on Friday, he said there probably won't be another lockdown thanks to the vaccination programme.
"I don't have a crystal ball, but I think due to the increase in the vaccinated population, and the fact we're soon going to be over this magic 70 percent of people with a vaccine or be previously infected. I think this is less likely to ravage our country or takeover," Spector said, referring to the number needed to reach the state of "herd immunity."
Spector said that as vaccinated people are experiencing milder symptoms, COVID-19 may become "a bad cold or a mild flu" instead of a "really nasty infection."
Therefore, Spector said he didn't think there would be another "reasonable lockdown."
He also questioned the effectiveness of the three national lockdowns.
"The experts disagree on this. And certainly in this country, according to this app, we've already locked down after the peak in the symptoms in the three lockdowns that we had," he said.
" [The lockdowns] definitely reduced the numbers. Whether it was the critical factor or not, is really unclear," Spector said.
" But [I] hope I'm right, and I hope we don't get any more lockdowns," he added.
PA contributed to this report.