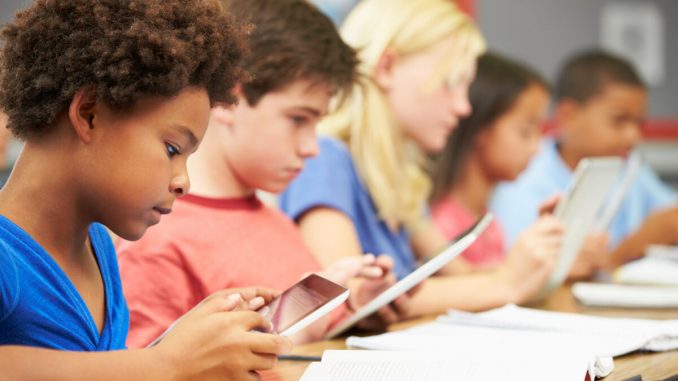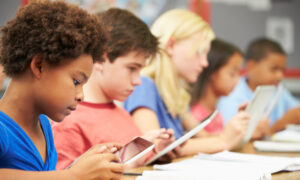 New York City Department of Education (NYCDOE) and the Public Broadcasting Service (PBS) are facing intense criticism after inviting a drag queen book author to contribute to an education show aimed at young children.
"Today I'm going to read from my own book, which is 'The Hips On the Drag Queen Go Swish Swish Swish,'" said the drag performer, who goes by the name Lil' Miss Hot Mess, during an episode of "Let's Learn," a TV series produced in partnership by NYCDOE and WNET, a PBS member television station for New York City.
According to NYCDOE's website, "Let's Learn" is geared toward an audience of 3-K to second grade, or children between ages 3 to 8. It is meant to feature "lessons taped by educators" and "offers age-appropriate content that is aligned to education standards and lessons for early childhood education, focusing on foundational reading and writing skills, literacy, math, science, social studies, and the arts."
"I wrote this book because I wanted everyone to get to experience the magic of drag and to get a little practice shaking their hips or shimmying their shoulders to know how we can feel fabulous inside of our own bodies," the performer said, before moving on to read the book to the tune of the nursery rhyme "The Wheels on the Bus."
At one point, the performer said to the audience, "I think we might have some drag queens in training on our hands."
The episode sparked immediate backlash on social media, especially from those on the political right, who found it inappropriate to expose young children to drag performance, which is highly sexual in nature.
"Drag shows are very sexual in nature and are for ADULTS!" wrote one Twitter user. "We need to make better choices for our children and stand up for American family values. NYC Department of Education and PBS should be ashamed of themselves."
"Why are educators spending valuable class time on this indoctrination instead of math, English, science or geography?" another Twitter user wrote.
"If American tax dollars can be used to pay for 3-8-year-olds to watch this PBS Drag Queen Story hour, then I demand equal tax dollars go to also read them Bible stories," said Tricia Flanagan, a former Republican contender for New Jersey's U.S. Senate seat.
PBS appeared to be distancing itself from the show, according to the Daily Caller, which first reported on the controversy. A PBS spokesperson "emphasized repeatedly" to the outlet that "'Let's Learn' is not a PBS series but was made available to PBS stations."
The NYCDOE didn't immediately respond to a request for comments.