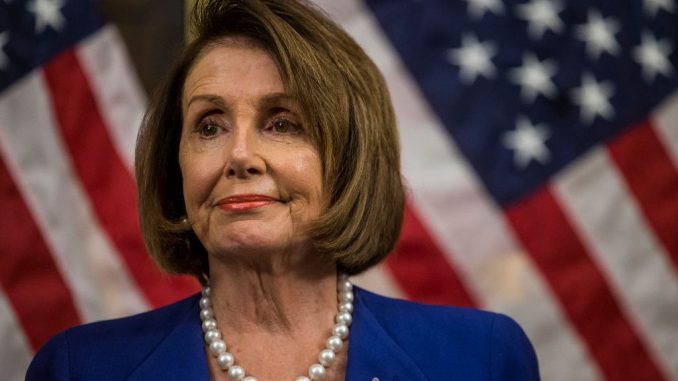 OAN Newsroom
UPDATED 11:02 AM PT – Friday, May 21, 2021
GOP lawmakers are questioning congressional mask policies while arguing that the rules don't make sense. While speaking to reporters on Thursday, House Minority Leader Kevin McCarthy (R-Calif.) said House Speaker Nancy Pelosi (D-Calif.) has refused to follow the CDC guidelines and, in return, is holding her colleagues to a double standard.
McCarthy explained that he and his colleagues just want to abide by the science. He expressed confusion surrounding the way Pelosi has been reacting to the revised CDC guidelines because in the Senate you are not required to wear a mask. Yet, Pelosi has said you must wear a mask in the House.
This came shortly after Rep. Marjorie Taylor Greene (R-Ga.) was fined $500 along with two other GOP lawmakers for refusing to follow Pelosi's mandate. The House Speaker said the congressional mask policies are about scientific reason and authority. She then insisted that she doesn't want the House Chamber to become a Petri dish.
Despite her remarks, the Democrat was seen walking through a large crowd without her mask on while attending a ceremony at the White House on Thursday. Critics of Pelosi pointed out the hypocrisy of such a move by saying the House Speaker can barely follow her own policies.