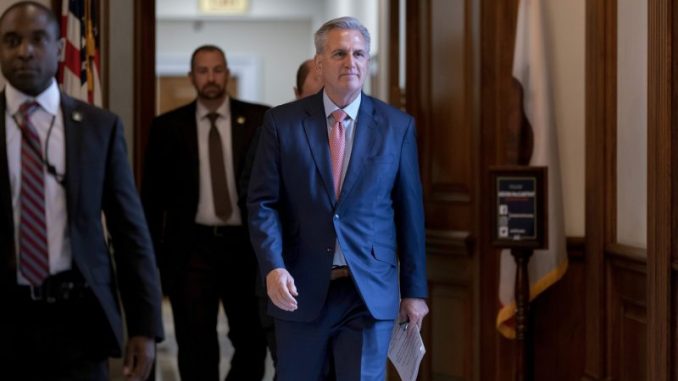 OAN Roy Francis
UPDATED 7:05 AM PT – Thursday, January 19, 2023
Speaker of the House Kevin McCarthy announced that proxy voting will no longer be allowed for members of Congress on Thursday.
The announcement by McCarthy has been backed by Republicans who say that proxy voting should never have been allowed in the first place.
The decision by Republicans, who now hold the majority in Congress, will force members to be present if they wish their votes to count.
Republicans say that they will stick to a strict voting schedule and will no longer leave the voting times open for hours as Nancy Pelosi (D-Calif.) had previously done.
Top House Republicans, including GOP Conference Vice Chair Mike Johnson (R-La.), said that attendance will be a challenge but that this was the right decision.
"Of course, attendance will again be crucially important in such a closely divided body," Johnson said. "But ultimately this was the right decision for the institution and the country."
Holding a very slim majority in the House, Republicans say that this decision is crucial and will make attendance critical. This decision will force Democrats to "get in the consistent habit of showing up in person after many of them proxy voted the majority of time over the last two years."
This decision is critical for Republicans who wish to shape policy as they currently only hold a four-seat majority in the House, which is their narrowest since the early 1960s.