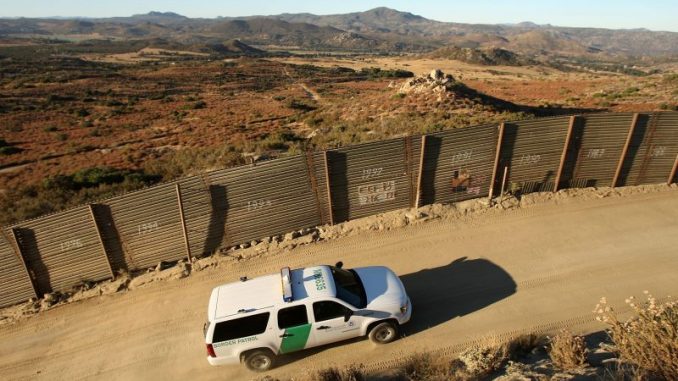 OAN Roy Francis
UPDATED 1:21 PM PT – Thursday, January 19, 2023
The House Oversight Committee has officially launched its investigation into the Biden administration's handling of the southern border.
House Republicans have highlighted the record number of border crossings recently and will probe the Department of Homeland Security's policies and operation on the border.
Chairman James Comer (R-Ky.) released a statement saying that they plan on holding the Biden Administration accountable for their actions and the effect that they are having on towns nearby.
"Republicans will hold the Biden Administration accountable for this ongoing humanitarian, national security, and public health crisis that has turned every town into a border town," he said.
Comer sent letters Thursday morning inviting Border Patrol Sector Chiefs Jason Owens, Gregory Bovino, Gloria Chavez, and Patricia McGurk-Daniel to come and testify in a hearing on the week of February 6th.
He also sent a letter to Department of Homeland Security Secretary Alejandro Mayorkas. In the letter, he asked for a set of documents and internal communication to help the committee better understand their policies, and the costs of the measures that are needed to respond to the worsening crisis, along with any risks.
All data and documents regarding migrant release by the DHS, the ending of the "Remain in Mexico" policy, and how non-governmental organizations have played a factor in illegal crossings are also being requested to be looked over by the committee.
In the same letter, Comer also criticized Biden for waiting until Republicans had gained control of the House in order to visit the southern border. In addition, he accused the Biden administration for continually "lying to the American people."
Record numbers of migrants have been crossing the border since Joe Biden became president, with the number only increasing in the recent months as Title 42 was coming to an end.