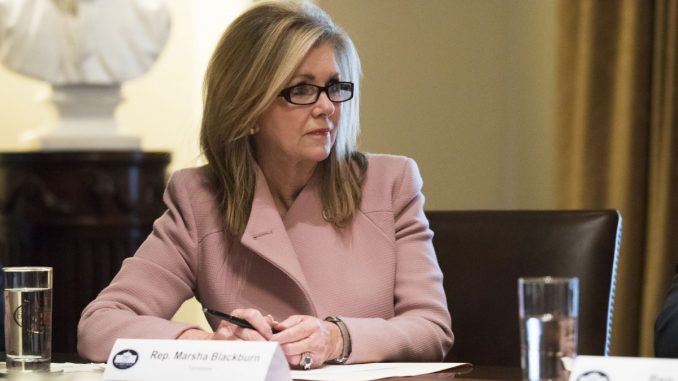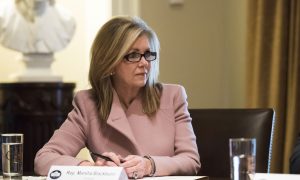 The Nation Speaks (April 24): Election Reform Battle Lines; Racism Reality vs Perception; Pandemic's Unexpected Impacts
Conservatives Confront Corporate Activism
Georgia's new election reforms were meant to address the long list of problems that plagued the 2020 election, particularly those caused by the sudden spike in absentee voting.
The legislation immediately sparked protests from Democrats, then corporate America, calling it racist and an attempt at voter suppression. Most-criticized is the provision requiring absentee voters to include ID when they mail in their ballots.
After Major League Baseball took the dramatic step of pulling this year's All-Star Game out of Atlanta, Republicans like Senator Marsha Blackburn reacted.
Senator Blackburn joins us to talk about the bill she co-sponsored that would strip MLB of its antitrust protection. She also points out MLB's hypocrisy in criticizing Georgia's elected legislature while at the same time signing deals in China—where the communist regime is committing genocide.
Conservative groups are also reacting. We speak to Free Enterprise Project's Deputy Director Scott Shepard about his work confronting corporate CEOs—and how they respond.
Racism: Reality vs. Perception
In a related topic, we're joined by Professor Eric Kaufmann, adjunct fellow at the Manhattan Institute and a professor of politics at the University of London. In a new report, he makes the case that the public has a mistaken perception about how much racism actually exists in America today.
Pandemic's Sometimes Unexpected Changes
Switching gears, we wanted to find out how work life has changed over the past year. Three guests from very different professions tell us about the unexpected impacts of the pandemic on their work life: interventional radiologist Dr. David Prologo; music academy owner William Pu; and dog trainer and animal behavior consultant, Jenn Gavin.
America Q&A
Then America Q&A asks the same question to people across the country: What's changed in your work life over the last year? And we ask what Americans think about organized sports weighing in on politics.