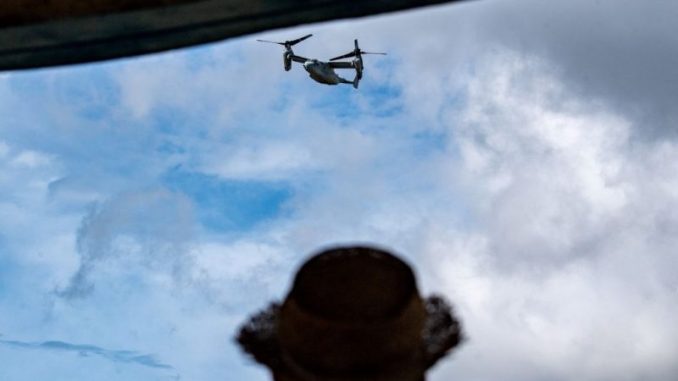 OAN Geraldyn Berry
UPDATED 2:21 PM PT – Wednesday, January 11, 2023
The United States and Japan are advancing their alliance by sending anti-ship missiles, a logistics battalion, and an air defense battalion to Okinawa by 2025 in order to increase the preparedness of the marine forces stationed there.
Secretary of State Antony Blinken, Defense Secretary Lloyd Austin and their Japanese counterparts, Yoshimasa Hayashi and Yasukazu Hamada, met on Wednesday to revise their joint defense posture, increasing the American troop presence on the island.
This comes amid the rising threats from North Korea and increasing aggressiveness from China. Other areas in the Indo-Pacific region that contain U.S. and allied forces that are within the range of missile strikes are also being changed and amped up with better defense.
According to officials, a Marine littoral regiment has already been established in Hawaii, a second will soon be in Okinawa, and a third is expected later this decade with Guam as a potential location.
A joint statement will be released following the talks. The agreements come after Japan's declaration last year that it will increase its defense spending to 2% of its GDP over five years.
Japan is constructing additional anti-ship and air defense missile camps, as well as radar stations, including one on Yonaguni, to fortify Okinawa in the hopes that they will dissuade Chinese forces from attacking.
Reports say that the construction could start as early as Thursday on the southern Island of Mageshima.
Grant Newsham, a retired U.S. Marine Corps Colonel and research fellow at the Japan Forum for Strategic Studies who served as a liaison officer to the SDF, stated the importance of the defense partnership.
"Defense needs to be a combined affair, with Japanese and American capabilities and resources seamlessly linked together," Newsham said.
The U.S. military presence on Okinawa began back during World War II. Presently, about 8% of the main island is covered by American bases.