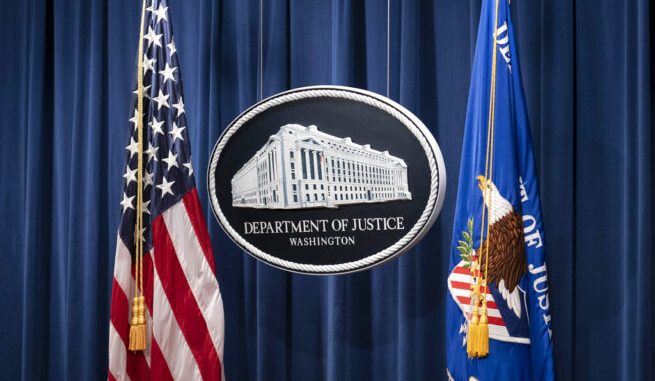 OAN Newsroom
UPDATED 11:26 AM PT – Thursday, January 28, 2021
Conservatives are asking questions regarding the recent indictment of a social media influencer over an election meme from 2016.
The Department of Justice formally charged 31-year-old Douglas Mackey, also known as Ricky Vaughn on social media, with conspiracy to disseminate misinformation designed to deprive individuals of their constitutional right to vote.
The West Palm Beach, Florida resident is facing 10 years behind bars for allegedly tweeting a photo one week before the 2016 election of a black woman in front of a sign that reads "African Americans for President Hillary" with a tagline encouraging Clinton supporters to vote from their phones via text message.
However, the Justice Department appears to have turned a blind eye to a member of the left doing the exact same thing.
Social Media Influencer Charged with Election Interference Stemming from Voter Disinformation Campaign @NewYorkFBI https://t.co/jY19uiN8vP pic.twitter.com/aj5auQVk1f

— FBI (@FBI) January 27, 2021
The Gateway Pundit first shared the resurfaced video of political comedian Kristina Wong in which she is telling President Trump's supporters to vote by text on November 9. This date was, of course, the day after the actual election.
Hi @TheJusticeDept! Have you seen this? https://t.co/aufQwrkDed

— Jack Posobiec 🇺🇸 (@JackPosobiec) January 27, 2021
Conservatives are calling on the Department of Justice to hold the same standards with members of the left as they do with the right, noting if Mackey can face federal charges for his meme then Wong should too.
Meanwhile, Mackey's social media accounts have been suspended while the video of Wong remains online. Wong has now claimed that the video was purely satirical and had no effect on the results of the 2016 election.
Many on the right are suggesting this is eerily similar to the disregard of election inquiries made by conservatives this year despite the exact same claims by the left being investigated following the 2016 election.