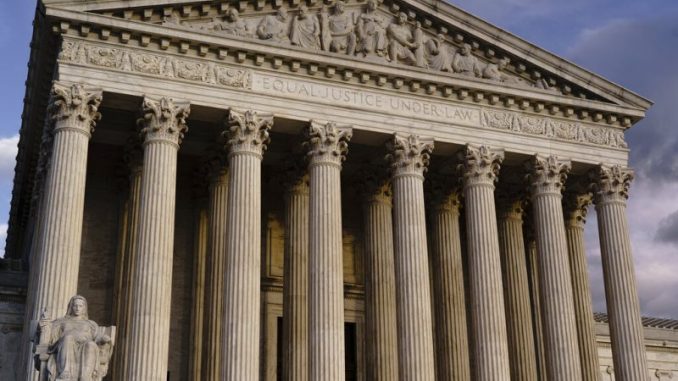 OAN Roy Francis
UPDATED 12:54 PM PT – Wednesday, January 11, 2023
The United States Supreme Court has allowed New York to enforce a gun control law that bans guns from "sensitive places."
On Wednesday, the justices turned away a plea by challengers to the law who wanted to lift a federal appeals court order that temporarily halts a lower court decision which blocks some portions of the law.
New York lawmakers had rewritten state handgun laws during the summer of 2022, after a Supreme Court ruling invalidated the old system for granting carry permits outside the home.
The Court had ruled that Americans have the right to carry a firearm in public for self-defense which did away with New York's requirement for citizens to show a specific need to carry a firearm outside their homes.
A federal appeals court had not finished its review of the case, so it temporarily halted the lower court ruling. U.S. district judge Glenn Suddaby had declared that portions of the law are unconstitutional and issued an injunction barring certain provisions of the law.
Although the Supreme Court justices could still review and consider the case and the specific law in a future setting, they are reluctant to weigh in while the federal appeals court is still reviewing the case.
In a statement that accompanied the Supreme Court's order, justices Samuel Alito and Clarence Thomas said the law at issue "presents novel and serious questions" and that they are respecting the appeals court's process and that they understood the decision not to intervene at the present moment.