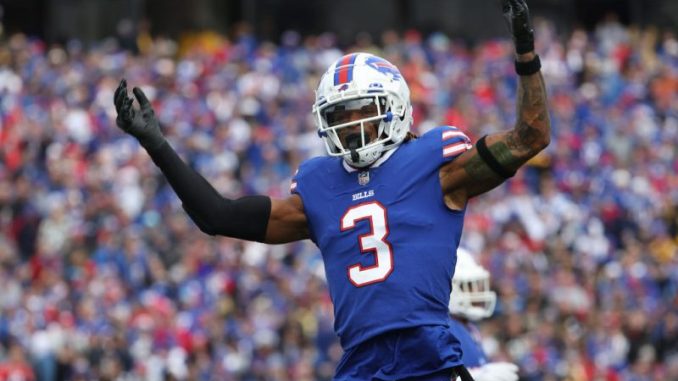 OAN Roy Francis
UPDATED 1:50 PM PT – Monday, January 9, 2023
One week after collapsing on the field during Monday Night Football due to a cardiac arrest, Damar Hamlin has been released from the hospital and finally returned home to Buffalo.
Hamlin had been in the hospital since his collapse on the field during the January 2nd game between the Buffalo Bills and Cincinnati Bengals.
The incident took place in the first quarter after Hamlin delivered a tackle on Bengals wide receiver Tee Higgins. After the contact was made, Hamlin stood up only to collapse back on the field.
Medical personnel had revived him and gave him several minutes of CPR on the field before he was transferred to the hospital.
Throughout the last week, his team and family had been providing updates on his condition as information became available.
UC Health doctors that were caring for him, said that Hamlin had been up and walking in the hospital in recent days, eating a regular diet, meeting with family, and watched his team play on Sunday.
Hamlin has been transferred to a hospital in Buffalo, where he will continue his recovery process.
The Chasing M's Foundation Community Toy Drive, a charity started by the safety with the goal of reaching $2,500, had exceeded $8.5 million since the incident last week.
Donations came from fans all around the National Football League in support of Hamlin.
The league honored him as well during the last week of the season. Players and coaches had all worn special warm-up shirts with Hamlin's number on them.
Teams had also outlined the "3" on the 30-yard-line of each filed in Buffalo Bills colors.