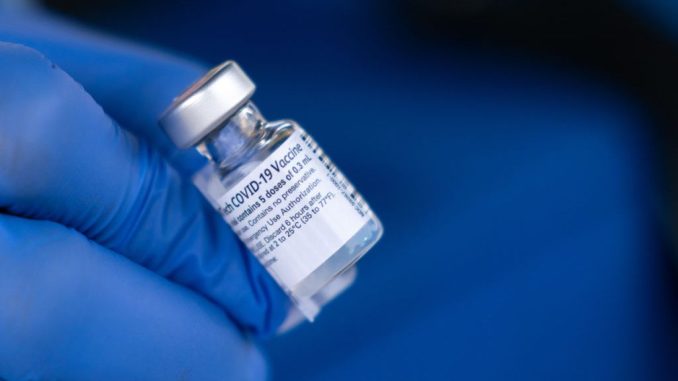 OAN Newsroom
UPDATED 10:58 AM PT – Friday, November 5, 2021
Attorneys general in 11 states have filed a lawsuit challenging OSHA's vaccine mandate for workers in company's with more than 100 employees. The suit filed with the Eighth U.S. Circuit Court of Appeals on Thursday, argued the mandate is unconstitutional.
The attorneys general contended the authority to compel vaccinations rests with the states and not the federal government.
Missouri Attorney General Eric Schmitt spoke out calling the mandate "unconstitutional, unlawful, and unwise." He contended he sued "to protect personal freedoms, preserve Missouri businesses, and push back on bureaucratic tyrants who simply want power and control."
🚨 BREAKING: This morning, Missouri led a coalition of 11 states in filing suit to HALT the Biden Administration's unlawful vaccine mandate on private employers, making us the first to file suit to stop this unconstitutional federal overreach.

More: https://t.co/hyfGKmV7a7 pic.twitter.com/rotzIAcK3Y

— Eric Schmitt (@Eric_Schmitt) November 5, 2021
The attorneys general of Missouri was joined by those in Alaska, Arizona, Arkansas, Montana, Nebraska, New Hampshire, North Dakota, South Dakota and Wyoming in filing the lawsuit.
OSHA's new regulations are set to go into effect Jan. 4 and require employees to be vaccinated or be tested weekly. They are also instructed to wear a mask on the job. A violation of the mandate could result in a $14,000 fine per case.