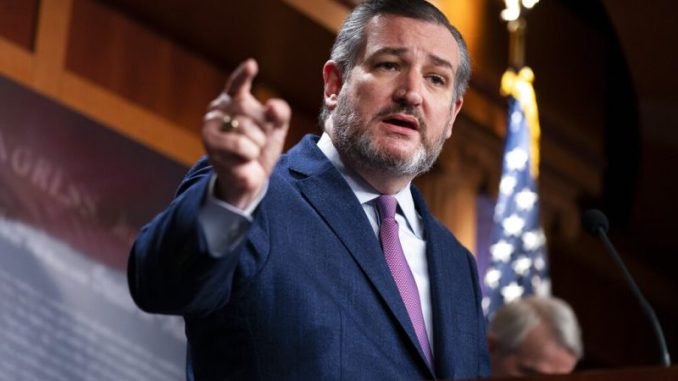 OAN Roy Francis
UPDATED 12:33 PM PT – Wednesday, February 1, 2023
Leading Senate Republicans have requested information from DirecTV in regards to its decisions to drop conservative news networks.
In a letter sent out to DirecTV on February 1st, Senators Ted Cruz (R-Texas), Lindsey Graham (R-S.C.), Mike Lee (R-Utah) and Tom Cotton (R-Ark.) expressed that they are "deeply disturbed" by the decisions the provider is making.
DirecTV had dropped One America News (OAN) in April 2022, and had recently dropped Newsmax as well. In the letter, the senators expressed their concerns that these moves are an example of businesses suppressing speech because of the influence of liberal Democrats.
"DirecTV's decision follows recent revelations of collusion between Big Tech companies and Democrat officials to label conservative speech as 'misinformation' and censor it," the letter read. "The silencing of conservative speech at the request of government officials is a direct assault on free speech and a threat to democracy."
The letter also asked the provider to disclose whether the company or its parent company, AT&T, had communicated "with any federal, state, or local government officials regarding the decisions to drop Newsmax or OANN" and whether any threats or promises were made within those communications.
More information was also requested regarding DirecTV's communications and negotiations with OAN, Newsmax and Fox News.
Defenders of conservative media have said that the decision made by the carrier is a politically biased move aimed at conservatives. They pointed to the dropping of OAN and Newsmax as a way for liberal Democrats and DirecTV to try and silence opposing voices in the political sphere.
GOP figures like Former President Donald Trump and Governor Ron DeSantis (R-Fla.) have come to the defense of OAN and Newsmax, calling out the bias in the media against conservatives.
The senators have asked that all "requested documents and information, including e-mails, text messages, internal message system messages, calls, logs of meetings, and internal memoranda" be provided no later than February 15th, 2023.
This is the second letter that the provider has received since they decided to drop the conservative news networks.
The first one had been sent last week by several dozen House Republicans, saying that because of the move, they will no longer have the opportunity to "reach conservative voters on a platform that primarily serves conservative-leaning areas of the country."