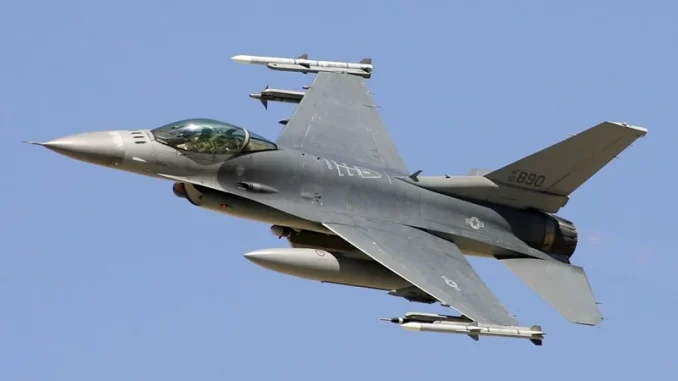 OAN Roy Francis
UPDATED 9:34 AM PT – Wednesday, February 1, 2023
Ukrainian officials have increased their public calls for F-16 fighter jets, claiming they need them to be able to defend themselves.
Soon after receiving acknowledgement from western countries, including the United States, that they will be receiving heavy battle tanks, Ukrainian officials are now calling for the U.S. made fighter jets.
The push for the fighter jets is being met with skepticism by the U.S. and allies who say that the jets would be impractical due to the considerable training that is required to operate them, as well as Russia having extensive anti-aircraft systems.
Officials say that the public campaign for the F-16's is contradictory to the private requests made by Ukraine, since there had been no mention of the fighter jets before now.
Fighter planes have not been a top priority for Ukraine in private discussions with U.S. officials at the Pentagon and the White House over the past few months. Ukraine has been concentrating considerably more on long-range missiles, additional ammunition, air defenses, and tanks
President Joe Biden answered a question about whether the U.S. would give Ukraine F-16's on Monday with a flat "no."
Although, when asked on Tuesday whether he would meet with Ukrainian President Volodymyr Zelenskyy while he is lobbying for the fighter jets, he said that they are going to talk soon.
The belief in Kyiv that the Ukrainians can eventually secure weapons systems that were once seen as a red line by the west appears to be a major driving force behind Ukraine's renewed public push for the planes, which the country's foreign minister publicly described as a "priority" on Tuesday.
"What is impossible today is absolutely possible tomorrow," Ukrainian Defense Minister Oleksii Reznikov said on Tuesday.
"One year ago everyone rejected HIMARS and no one could imagine Abrams tanks," another Ukrainian official had said.
Ukrainian persistence has seemingly paid off. They have so far received German and U.S. heavy tanks along with the Patriot air defense battery, which the U.S. was first reluctant to send, along with billions of dollars in military aide and supplies.
"I don't think fighter jets are easier than ATACMS, but I believe we need to try to push," the Ukrainian military official said. "I'm optimistic but I'm not sure it will happen tomorrow. At least people have started talking about it."