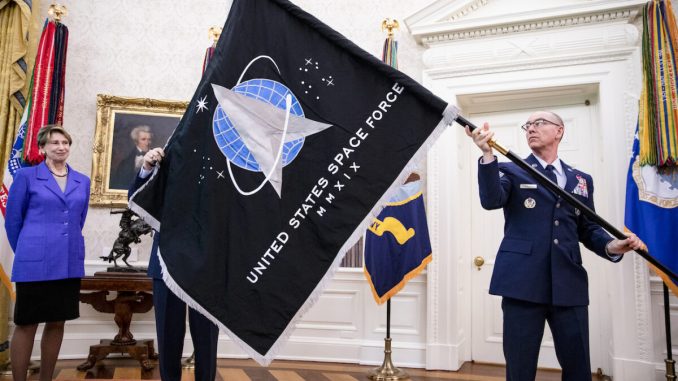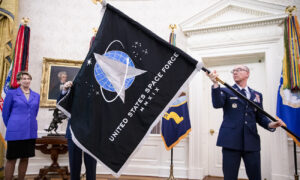 A U.S. Space Force officer was relieved of his post after he published a book that warned of the spread of Marxism and critical race theory in the military.
The Space Force confirmed that it relieved Lt. Col. Matthew Lohmeier of command of the 11th Space Warning Squadron of his post.
"Lt. Gen. Stephen Whiting, Space Operations Command commander, relieved Lt. Col. Matthew Lohmeier of command of the 11th Space Warning Squadron, Buckley Air Force Base, Colorado, May 14, due to loss of trust and confidence in his ability to lead," the Space Force said in a statement to various news outlets over the weekend.
"This decision was based on public comments made by Lt. Col. Lohmeier in a recent podcast. Lt. Gen. Whiting has initiated a Command Directed Investigation (CDI) on whether these comments constituted prohibited partisan political activity," the Space Force continued to say.
The "public comments" that he made in a podcast were likely in reference to Marxism spreading within the military, which was detailed in Lohmeier's recently self-published book, "Irresistible Revolution: Marxism's Goal of Conquest & the Unmaking of the American Military."
Lohmeier had appeared on the podcast "Information Operation" to promote his book, and during the show, he criticized Defense Secretary Lloyd Austin's agenda. After Austin was confirmed, he ordered a "stand down" to deal with alleged extremism within the ranks of the military coming after the Jan. 6 Capitol breach.
"I don't demonize the man, but I want to make it clear to both him and every service member this agenda—it will divide us. It will not unify us," Lohmeier said, adding that Austin is promoting "diversity, inclusion, and equity," which he and others have said are "rooted in critical race theory, which is rooted in Marxism."
Critical race theory, which draws heavily upon Marxist and postmodernist theories, denounces American and Western culture as a form of oppression. Critics have said its proponents apply the Marxist tactic of "class struggle" to divide people along lines of race, gender, and ethnicity to label them "oppressors" and the "oppressed."
In recent days, a number of GOP-led states have barred schools from using curriculum based on critical race theory or the New York Times' "1619 Project," which critics have denounced as ahistorical and inaccurate. Recently, White House press secretary Jen Psaki defended both the 1619 Project and critical race theory.
"What you see happening in the U.S. military at the moment is that if you're a conservative, then you're lumped into a group of people who are labeled extremists, if you're willing to voice your views. And if you're aligned with the Left, then it's OK to be an activist online because no one's gonna hold you accountable," Lohmeier also said, according to the Washington Examiner.
The Epoch Times has contacted the Space Force for comment.