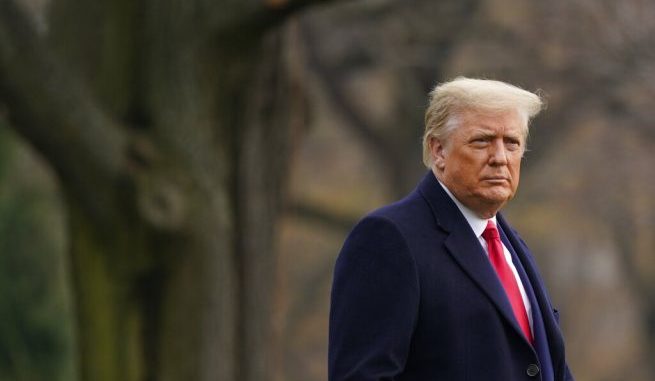 OAN Newsroom
UPDATED 7:35 AM PT – Monday, December 28, 2020
President Trump signed into law the Consolidated Appropriations Act of 2021, avoiding a government shutdown and extending coronavirus relief to millions around the U.S.
In a statement from the White House on Sunday, the President said it's his responsibility to protect the  country from economic devastation, also adding that his job is not done until every American is back to work.
The massive spending bill includes $1.4 trillion to fund government agencies through September of 2021 with the remaining $900 billion going towards coronavirus relief.
Additionally, the bill restores unemployment benefits, provides money for vaccine distribution and more relief to small businesses that have been hurt by the coronavirus pandemic.
President Trump added, he's informed Congress of the need for less wasteful spending while advocating for bigger direct payments towards the American people.
"I am asking Congress to amend this bill and increase the ridiculously low $600 to $2,000 or $4,000 for a couple," he stated. "I'm also asking Congress to immediately get rid of the wasteful and unnecessary items from this legislation and to send me a suitable bill."
$2000 + $2000 plus other family members. Not $600. Remember, it was China's fault!

— Donald J. Trump (@realDonaldTrump) December 27, 2020
The House will vote to increase payments to individuals from $600 to $2,000. It will also review Section 230 to either terminate or substantially reform the prevision..
In a statement, Senate Majority Leader Mitch McConnell commented on the White House's announcement. The top Republican said he "applauds President Trump's decision to get relief out the door and into the hands of American families as quickly as possible."
Meanwhile, the President said the House and Senate have agreed to focus on the widespread voter fraud during the Presidential Elections in early November.