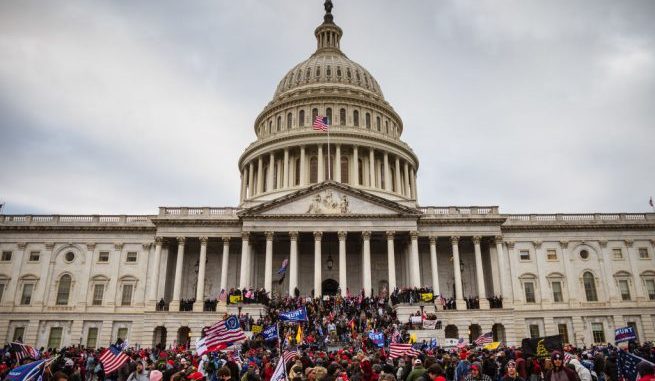 OAN Newsroom
UPDATED 3:28 PM PT – Friday, January 15, 2021
In a recent interview, Metro D.C. Police Officer Michael Fanone spoke on the violence he witnessed being among law enforcement who were serving as the last line of defense between protestors and Congress during the Capitol Hill riots.
Fanone recalled the demonstrators striking his fellow officers with different objects, saying they aggressively ripped off his police badge and grabbed his gear, beating and tazing him several times.
"We encountered some pretty significant resistance. I mean, we were getting chemical irritants sprayed. They had pipes and different metal objects, batons, some of which I think they had taken from law enforcement personnel," Fanone described. "They were striking us with those. Then it was just like the sheer number of rioters and the force that was coming from that side."
Thank you to the men and women of the Metropolitan Police Department who continue to safeguard those who live, work and visit the District of Columbia each and every day. Our city is forever grateful for your selfless service.#LawEnforcementAppreciationDay pic.twitter.com/Ar109qC4xB

— DC Police Department (@DCPoliceDept) January 10, 2021
Fanone said he desperately yelled to the crowd that he has a family, hoping that would stop them. A small group of protestors then protected him from further harm until help arrived. He suffered a mild heart attack in the incident and was hospitalized for two days.