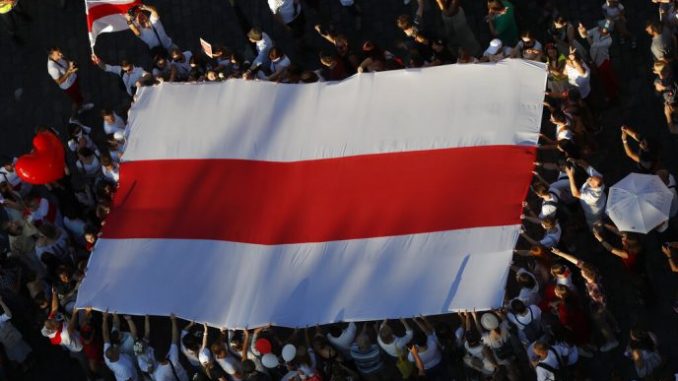 OAN Newsroom
UPDATED 1:15 PM PT – Sunday, August 16, 2020
Hundreds of people have taken to the streets of Los Angeles in support of anti-government protests in Belarus. On Sunday, members of the Russian community walked down Hollywood Boulevard, where they carried the national flags of Belarus to express solidarity with the people.
Los Angeles supports you.#Belarus #BelarusFreedom #BelarusSolidarity pic.twitter.com/OmOjJIBj8r

— Uriah⬜?⬜ (@Uriah_Reldif) August 16, 2020
According to rally participants, the Lukashenko regime must go. They added the majority of post-Soviet countries are on the verge of political changes and Belarus is the first in line.
"From Los Angeles, we are sending our best wishes to Belarus. Hang in there, guys. We are with you, we are worried about you. This bloody regime will come to an end. We believe in it, we will fight for it, we support you." – Unnamed protester
#Belarus
Los Angeles. Aleja Gwiazd pic.twitter.com/z3cu9R84tt

— PolskaNormalna (@PolskaNormalna) August 16, 2020
Anti-government outcry erupted in Belarus earlier this month after the country's presidential election was accused of being fraudulent.
Two-minute compilation video full of beautiful scenes of the massive anti-government rally in Minsk, Belarus

All dictators will fall eventually.

Hopefully soon in #Iran pic.twitter.com/1P1WdKLeVf

— Heshmat Alavi (@HeshmatAlavi) August 16, 2020
In the days since, citizens have reported unprecedented levels of government violence against the people.