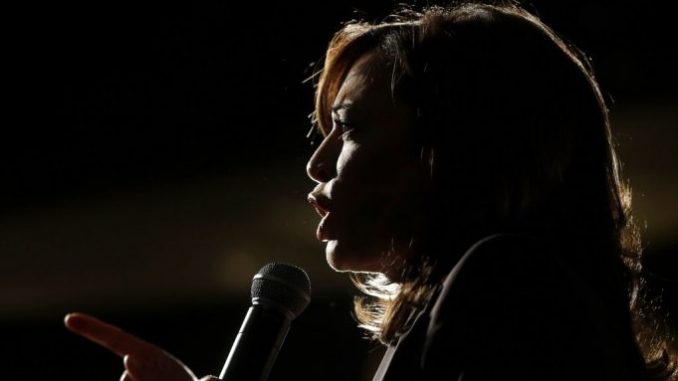 OAN Newsroom
UPDATED 2:15 PM PT – Sunday, August 16, 2020
Trump administration officials have reaffirmed they will not question vice presidential nominee Sen. Kamala Harris' (D-Calif.) eligibility for office. During a recent interview, White House Chief of Staff Mark Meadows stated he accepts that Harris is eligible for office and reiterated the president will no longer discuss theories to the contrary.
Last week, the president mentioned he heard Harris, who has Jamaican and Indian parentage, was ineligible because she was not a citizen at birth. According to the Biographical Directory of the U.S. Congress, she was born in Oakland, California.
President Trump on claims that :Kamala Harris isn't eligible to run for Vice President because she's an anchor baby: "I heard it today that she doesn't meet the requirements…I have no idea if that's right. I would have assumed the Democrats would have checked that out." pic.twitter.com/H887X43GJK

— CSPAN (@cspan) August 13, 2020
Meadows stated the president never wanted to discuss the conspiracy and claimed the media was baiting him.
"I think the president spoke to this yesterday. This is not something that we are going to pursue. Actually, Jake, you and a number in the media have spent more time on this than anybody in the White House has talking about this." – Mark Meadows, White House Chief of Staff
White House chief of staff Mark Meadows says he accepts that Sen. Kamala Harris is eligible to be vice president. #CNNSOTU pic.twitter.com/kLcjgP4lYi

— State of the Union (@CNNSotu) August 16, 2020
Adviser to the president Steve Cortes has also echoed these sentiments. He suggested members of the media are trying to create a controversy that simply does not exist.