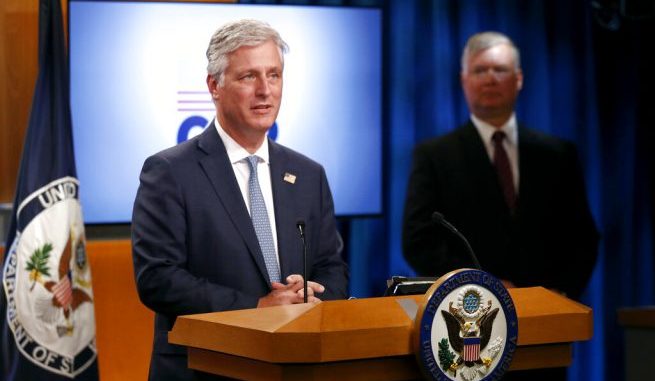 OAN Newsroom
UPDATED 2:35 PM PT – Sunday, August 16, 2020
National Security Adviser Robert O'Brien has expressed optimism about normalizing relations between Israel and a number of Middle Eastern nations. On Sunday, he stated the administration is hopeful they can build on the momentum of the new peace deal between the United Arab Emirates and Israel to get other countries to follow suit.
According to O'Brien, President Trump, Secretary of State Mike Pompeo and adviser Jared Kushner have held talks with leaders in the region following the agreement.
He also suggested Saudi Arabia could be the next region to make a deal with Israel.
"We're going to have Arab and Muslim pilgrims coming to Jerusalem, going up to the mount, and worshiping at the Al-Aqsa Mosque. We think that's something that will be a great confidence builder. I'm hoping that King Salman and MBS, Mohammed bin Salman, see that development and realize this would be great for Saudi Arabia. It would be great for the Arab people and great for the Islamic world as well. We're hopeful. We'll have to see what happens, but we're talking to a number of countries, in addition to Saudi Arabia." – Robert O'Brien, National Security Adviser
The adviser has said he is hopeful the new deal will encourage the Palestinian people to negotiate with Israel. He added the administration wants to see a two-state solution.