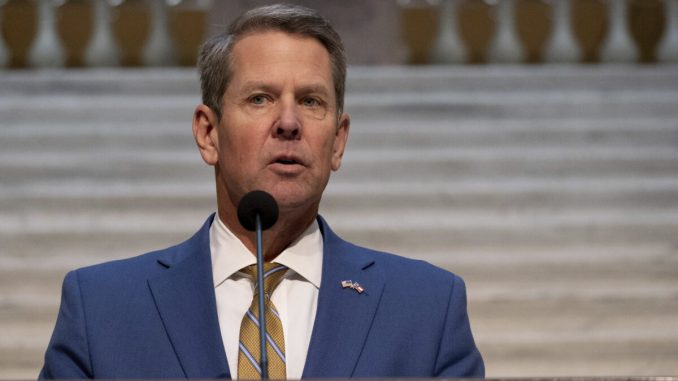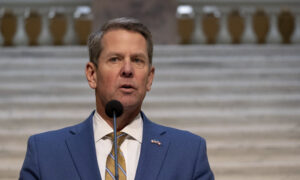 Georgia is set to end its participation in federal unemployment programs, including the $300 weekly federal unemployment payments that top up the state's unemployment benefits, Gov. Brian Kemp said in a release on Thursday while announcing the state's plan for economic recovery.
The Peach State will discontinue on June 26 four federal unemployment programs that were put in place by the CARES Act and subsequent relief packages, including the latest $1.9 trillion American Rescue Plan Act of 2021 passed in March. The latter package gave those unemployed additional federal payments of $300 per week through Sept. 6.
Kemp said in a statement that the move to end the benefits before September is "to build on our momentum, accelerate a full economic recovery, and get more Georgians back to work in good-paying jobs."
The governor's office said that once Georgia is out of the federal program, the state labor department will continue to provide regular state unemployment insurance benefits to eligible Georgians, with a maximum weekly benefit of $365.
Mark Butler, the state's labor commissioner, said that the department "has dispersed almost $22 billion in the past fourteen months to support families in this crisis, paying mortgages, electric bills, and grocery tabs when Georgians were in greatest need."
"It is critical for us to support our economy and local businesses by providing solutions to the roadblocks many Georgians have faced when returning to work," Butler said. "Right now, the state has a historic number of jobs listed on Employ Georgia. We are seeing some of the highest pay scales with enhanced benefits and signing bonuses."
The labor department has been providing online support to job seekers by providing them access to over 251,000 job listings, as well as other services such as assistance with resumes and career counseling.
Georgia is now the latest state to have opted out of the federal unemployment programs. Other states that have announced similar moves include Alabama, Arizona, Arkansas, Idaho, Iowa, Mississippi, Missouri, Montana, North Dakota, South Carolina, South Dakota, Tennessee, Utah, and Wyoming.
The American Action Forum, a center-right policy institute, said in a February report that 37 percent of workers could make more on unemployment at the $300 level than they would earn if they returned to work.
The Department of Labor last week reported that jobs growth in the nation was much lower than predicted, with only 266,000 jobs being added in April compared to an estimated 1 million. The national unemployment rate rose from 6 percent in March to 6.1 percent in April.