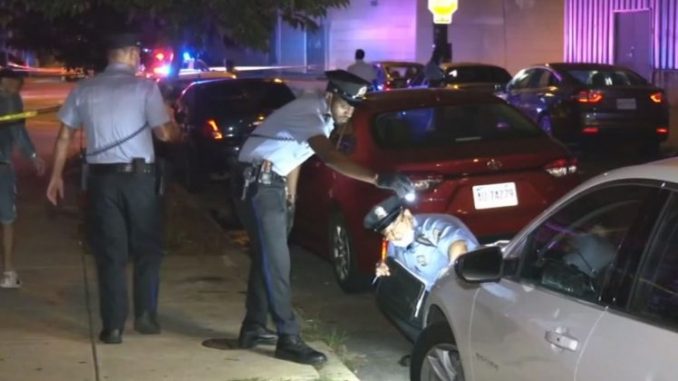 OAN Newsroom
UPDATED 1:00 PM PT – Sunday, August 16, 2020
Philadelphia police launched an investigation following this weekend's block party shooting. At least 200 people were gathered together Saturday night when two separate groups opened fire into the crowd, shooting five people.
Neighbors claimed the party was held to commemorate the life of a local man who was killed a few years prior.
Nearby officers quickly responded to the scene and were met with gunshots while trying to reach wounded victims. At least one person has been taken in for questioning.
"We do believe that someone knows who the shooters were, and possibly could help us in identifying and figuring out exactly what happened," explained Philadelphia Police Commissioner Danielle Outlaw.
According to reports, all those who were shot remain in stable condition and no officers were injured.
We will be increasing patrols in the @PPD19Dist and @PPD22Dist . A #SaferPHL is everyone's responsibility. If you see something – say something! Please call 215-686-TIPS, or 911. https://t.co/I5RbPTNLif

— Philadelphia Police (@PhillyPolice) August 15, 2020