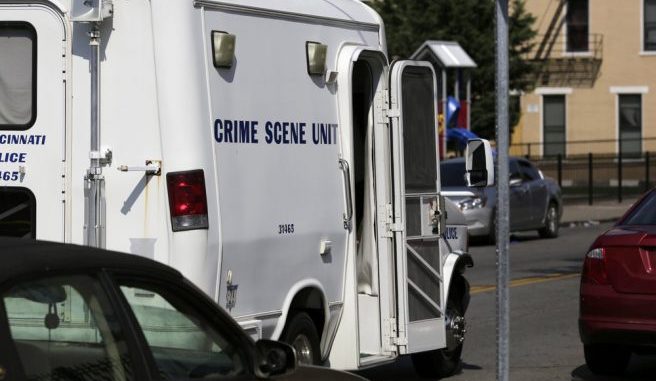 OAN Newsroom
UPDATED 11:40 AM PT – Sunday, August 16, 2020
Cincinnati police have confirmed at least 18 people were shot in several unrelated incidents over the course of just a few hours this weekend. There were reportedly at least four separate shootings across the city early Sunday morning.
According to authorities, the first of these shootings happened around 12 a.m. local time at Grant Park. 10 people were shot and two were killed during the incident.
Meanwhile, a triple shooting occurred in Walnut Hills. Approximately 30 minutes later, police received reports of four people who were shot in Avondale. This shooting left one dead.
The violence continued until a few hours later, when one person was reportedly shot and pronounced dead on scene in the West End.
"This amount of gun violence and the damage this has inflicted on our neighborhoods is unacceptable. I am calling on all citizens of this great city to say enough is enough. We must not sit by silently and say we can't do anything to end gun violence. We all have a moral obligation to stop the violence and stop the killing in our communities." – Chief Eliot K. Isaac, Cincinnati Police Department
Local authorities continue to investigate these shootings and have reallocated officers to ensure the affected communities are safe.
"While we work hard to identify the individuals responsible for these horrific acts, the CPD will shift officers from other assignments to augment the number of uniformed officers in these affected communities," read a statement from the Cincinnati Police Department. "Additionally, we will be using our existing partnerships with the United States Attorney's Office and ATF to focus on repeat shooters and aggressively bring illegal gun charges to address this escalation of gun violence in our city."
The city's mayor also weighed in on the violence, saying "this must stop."
This must stop. pic.twitter.com/mwwUQd5tZ2

— John Cranley (@JohnCranley) August 16, 2020