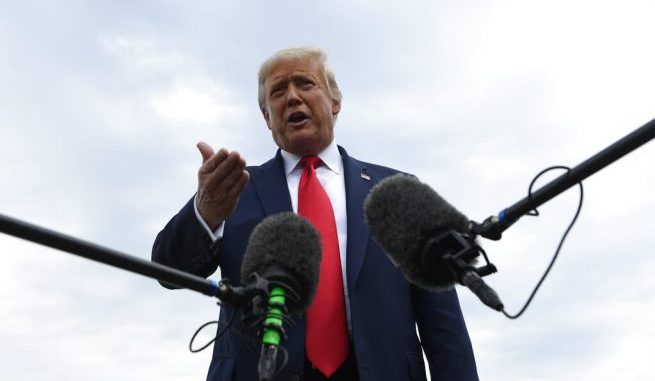 OAN Newsroom
UPDATED 10:30 AM PT – Sunday, August 16, 2020
President Trump has vowed to trigger a "snapback" of sanctions included in the Iran nuclear deal. On Saturday, he announced he will unilaterally reinstate sanctions on Iran.
This came after the UN Security Council voted not to extend the Iranian nuclear deal on Friday.
According to the president, prolonging the embargo is essential to fighting terror.
"Iran wants me to lose so badly. …Iran is a whole different ball game right now. They haven't been sponsoring terror because they don't have very much money to sponsor terror, and they know. We just captured four Iranian ships, as you know." – Donald Trump, 45th President of the United States
Israeli officials have voiced concern not extending the arms embargo could lead to further instability in the Middle East.
In the meantime, the UN Security Council is planning a summit of world leaders to discuss matters in Iran. President Trump has said he likely won't take part until after the November election.