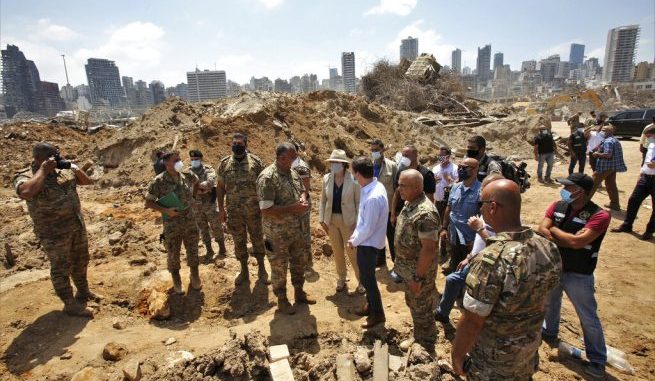 OAN Newsroom
UPDATED 10:15 AM PT – Sunday, August 16, 2020
According to the under secretary for Political Affairs, Lebanon will not receive financial support without serious reforms. On Saturday, David Hale reiterated the U.S. will only offer support if the leaders of Lebanon respond to their citizens' demands to end corruption.
The nation's government resigned following the deadly blast earlier this month in Beirut, which was caused by unsafely stored ammonium nitrate.
Hale went on to say the tragedy was a symptom of the country's much needed reforms.
"In some ways, this tragic event was just a symptom of much deeper ills in Lebanon, ills which have gone on for far too long and for which nearly everyone in authority bears a measure of responsibility," he stated. "I'm talking about the decades of mismanagement, corruption and the repeated failure of Lebanese leaders to undertake meaningful, sustained reforms."
In the meantime, the U.S. has urged the country to start a transparent investigation into the blast in Beirut.