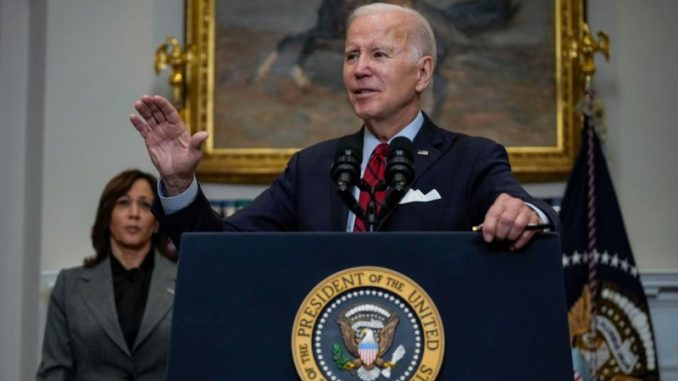 OAN Geraldyn Berry
UPDATED 11:42 AM PT – Thursday, January 5, 2023
President Joe Biden has announced that he will be traveling to El Paso, Texas on Sunday.
According to officials, the trip's purpose is for the President to "address border enforcement operations and meet with local officials."
The announcement came just before Biden was set to deliver a speech in which he would unveil a new humanitarian "parole" program for migrants from Cuba, Haiti, Nicaragua, and Venezuela.
In his speech, Biden revealed that in exchange for allowing up to 30,000 people per month from Venezuela, Nicaragua, Haiti, and Cuba who have sponsors and pass background checks into the country, the United States will send migrants from those countries back to Mexico. According to Biden, he and the Mexican government have agreed to accept the migrants' return.
He added that the U.S. will admit 20,000 refugees from Latin American and Caribbean nations over the course of the next two years, more than tripling the number of migrants accepted from that region.
In addition, "expedited removal" and a five-year prohibition on re-entry will increasingly be used for migrants who seek to enter the United States without authorization and who cannot be expelled under the Title 42 pandemic policy.
The President is anticipated to ask Congress to adopt legislation to restructure the immigration system and fully fund his budget request for border security in light of his visit.
This comes as there continues to be a surge of illegal migrants at the U.S.-Mexico border and still, the Democrat has still not visited the southern border since he came into office.
Republicans have placed a high priority on border security, so Biden is under pressure to explain his strategies for coping with the influx of migrants.
Following his visit to the border, Biden will visit Mexico on Monday to talk with Mexican President Andrés Manuel López Obrador the most significant migration to the U.S. since World World II.