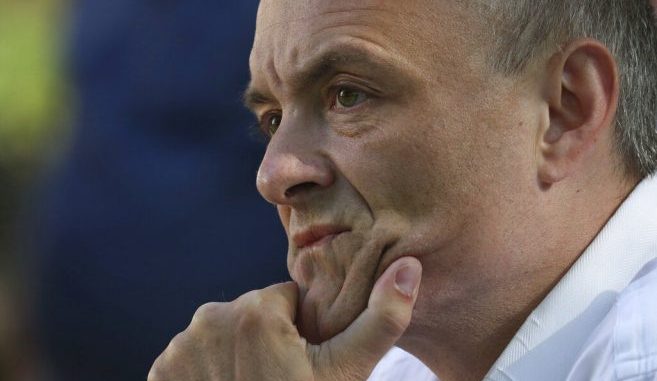 OAN Newsroom
UPDATED 10:33 AM PT — Tuesday, May 26, 2020
Citizens in the U.K. are divided on whether Dominic Cummings, advisor to the prime minister, should resign after being caught in a lockdown scandal.
Cummings received criticism after being caught traveling with his family during lockdown orders after his wife reportedly had developed coronavirus symptoms. In a response to the allegations Cummings has said he does not regret what he did, stating his trip was "reasonable."
Defenders of Cummings said he was following his "fatherly instincts" in trying to find childcare for his son, while others argue his actions undermine the message behind the home lockdowns.
"It feels vindictive to say that he should go, but I do think you need to feel you've got a government you can trust and has integrity," said Catherine Andrews, local resident of London, England. "And I know that's what the prime minister has been saying, that this man has integrity, but it does feel (like it)…double standards…he could have done better and there are lessons that he can learn."
Following today's cross-party meeting, I've written a joint letter to @BorisJohnson warning trust in public health advice is being severely undermined. The Prime Minister must put his responsibilities to public health first and remove Dominic Cummings from post without delay. pic.twitter.com/ISDXE21hsh

— Ian Blackford (@Ianblackford_MP) May 26, 2020
Prime Minster Boris Johnson has come to the defense of Cummings, which has angered many politicians. Junior Minister Douglas Ross recently resigned over the handling of the issue.