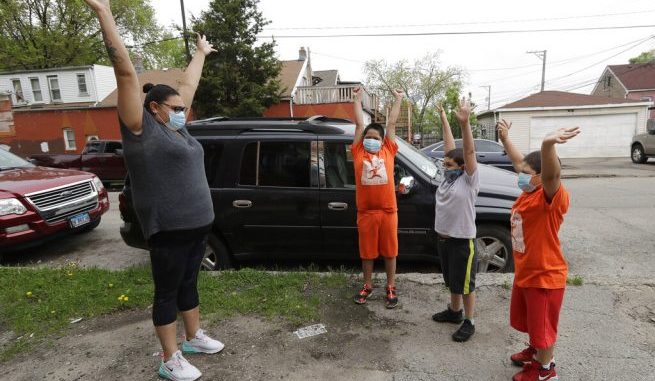 OAN Newsroom
UPDATED 10:19 AM PT — Tuesday, May 26, 2020
In what experts are calling the "Pink Recession," American women are experiencing more lay-offs than men amid the economic crisis.
This is partly due to which sectors have been hardest hit such as retail, food service as well as the personal care and beauty industry. According to the most recent reports, these parts of the economy are largely dominated by female employees, which have been laid off due to lockdown closures.
However, women are reportedly even experiencing a greater rate of job losses in male-dominated sectors. In fact, according to recent data, women make up just 46 percent of the work force in professional and business services yet account for 56 percent of the job losses.
This is for a variety of reasons; chiefly among them is child care. Mothers reportedly tend to share a greater portion of child-rearing responsibilities than the man of the household. Therefore, as children are being sent home from school and child care facilities, there is a greater expectation for women to take off work to care for them.
"If you have a couple, a full time working mother and a father that are both working full time, she's doing a lot more childcare and house work every single day than her husband, that's the double shift," said Sheryl Sandberg, the Chief Operating Officer at Facebook.
The CARES Act's expanded unemployment insurance makes those who quit their jobs for child care eligible for benefits, but policy makers argue this is not enough.
World Bank Global Director for Gender Caren Grown said addressing the gendered issues is key to economic recovery moving forward.
"When we think about the policy response and sectorial response we also have not not be gender neutral, we have to actually tailor responses to address the very different vulnerabilities, but also the very different agency roles roles that men and women can play," she explained.
Even with the benefits included in the CARES Act, many mothers report not being able to afford sufficient food for their children. Some lawmakers said the solution is more local funding, which could improve public education and access to food banks.
Experts fear the impact of the current crisis could have serious long term implications for both women and children.