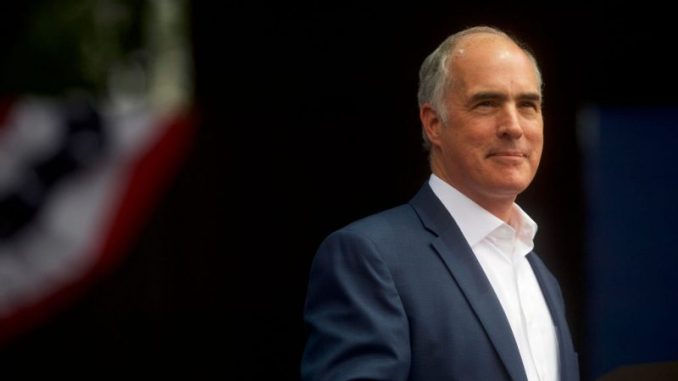 OAN Roy Francis
UPDATED 1:23 PM PT – Thursday, January 5, 2023
Pennsylvania Senator Bob Casey has announced that he has been diagnosed with prostate cancer on Thursday.
62-year-old Senator Bob Casey (D-Pa.) announced that while the diagnosis came as a shock, he has an "excellent prognosis."
"Last month, I was diagnosed with prostate cancer. While this news came as a shock, I can report that I have an excellent prognosis, as well as the benefit of exceptional medical care and the unwavering support of my family," Casey said. "In the coming months I will undergo surgery, after which I am expected to make a full recovery."
The Democrat has said that his course of treatment will allow him to continue his work.
"I am confident that my recommended course of treatment will allow me to continue my service in the 118th Congress with minimal disruption, and I look forward to the work ahead," he said.
The Democratic Senator had been elected to the United States Senate in 2006 after serving as State Treasurer in Pennsylvania.
He had graduated form the College of the Holy Cross in 1982 and received his law degree from the Catholic University of American in 1988.
During his time in congress, Casey has been a member of the Intelligence Committee, and is the chairman of the Senate Special Committee on Aging.