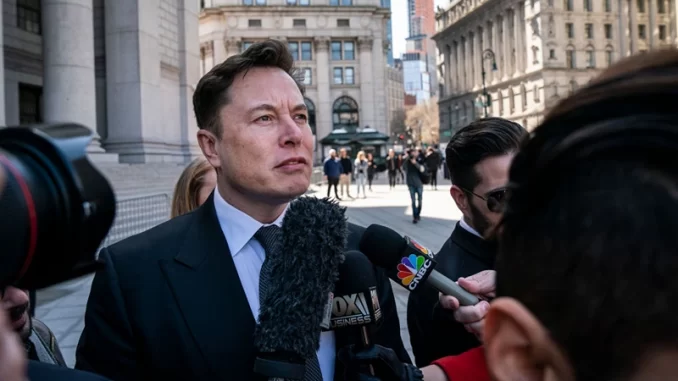 OAN Annytama Bhowmik
UPDATED 2:41 PM PT – Thursday, January 5, 2023
SpaceX and Tesla CEO Elon Musk tweeted on Thursday that Representative Kevin McCarthy (R-Calif.) "should be Speaker" as the House has entered its third day of voting.
On Thursday, the billionaire endorsed Republican lawmaker and House Minority Leader Kevin McCarthy (R-Calif.) for Speaker of the House.
McCarthy and Musk have regularly supported each other. According to Federal Elections Commission records, Musk has contributed to both Republican and Democratic causes. It is reported that since 2011, he has contributed five times to McCarthy's congressional campaigns.
McCarthy is now in the third day of voting after receiving insufficient support on 6 ballots. Members of the House Freedom Caucus (HFC) Matt Gaetz (R-Fla.), Lauren Boebert (R-Colo.), and Byron Donalds (R-Fla.) are among the Republicans who have split off. The day prior, Donalds had supported McCarthy, but now has changed his mind and is opposed to McCarthy.
Despite the fact that Republicans now possess a majority in the House, McCarthy has faced opposition from a group of less than 20 GOP representatives who feel that he does not sufficiently represent their Conservative views. The Minority House Leader requires the support of 218 members, but on Wednesday, he could only muster 201 votes thanks to 20 votes against him and one absentee ballot. His Tuesday total was 203.
Regardless, following Tuesday's unsuccessful votes, 45th President Donald Trump, is still one of McCarthy's allies. Trump called on the GOP to come together behind McCarthy in a message posted on his Truth Social web platform.
"The reality is Rep. Kevin McCarthy doesn't have the votes. I committed my support to him publicly and for two votes on the House Floor. 218 is the number, and currently, no one is there." He added. "Some really good conversations took place last night, and it's now time for all of our GREAT Republican House Members to VOTE FOR KEVIN," Trump tweeted.