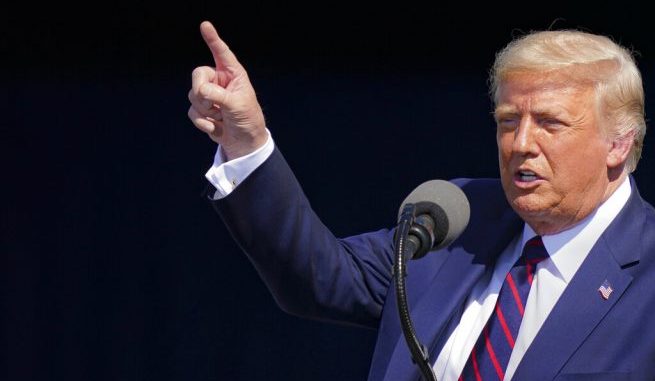 OAN Newsroom
UPDATED 4:45 PM PT – Thursday, August 20, 2020
President Trump has responded to ongoing allegations of bounties on U.S. troops, which have been perpetuated by left-wing media and conflicting intelligence reports. On Thursday, the president told reporters these claims of bounties paid by Russia or other countries have not been proven.
He pointed out U.S. intelligence has concluded such allegations are uncorroborated.
The president went on to say if anybody has placed such bounties on American soldiers, they will face retaliation.
"If we found that that would be true, if we found that would be a fact, what you just said, we would hit them so hard your head would spin," stated President Trump.
This comes as the latest attempt to revive the Russia hoax, along with the claims of election meddling and other statements from the Democrats, ahead of this year's presidential election.