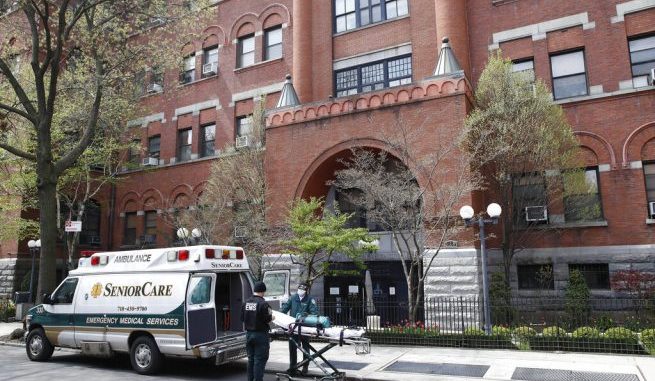 OAN Newsroom
UPDATED 3:00 PM PT – Thursday, August 20, 2020
New York has been accused of underreporting the number of nursing home coronavirus deaths in the state. According to a report by the Associated Press, the state could be misreporting its data by the thousands.
Since the start of the pandemic, the state has reported more than 6,600 deaths in state care facilities. However, analysts believe that number is actually higher.
The state's governor responded to these findings on Wednesday. Andrew Cuomo has claimed the number is lower because many residents did not die on nursing home properties.
According to him, if a person from a nursing home was transported to a hospital where they later died, that was counted as a hospital death and not nursing home related.
Cuomo has come under fire during the course of the pandemic.
President Trump criticized the governor on Twitter this week, where he called him both crooked and incompetent. The president also blamed him for the high number of deaths in the state.
A horrible Governor. Crime is taking over NYC & State, everyone is leaving. He is after the NRA – They should move to Texas or elsewhere, and must get tough. Cuomo killed 11,000 people in nursing homes alone. Crooked & Incompetent! https://t.co/d4hZDAvdWo

— Donald J. Trump (@realDonaldTrump) August 18, 2020
State lawmakers have also spoken out against the governor. They accused him of sharing these numbers to appear he is handling the nursing home crisis better than other states.
They also accused him of being more concerned with promoting his new book about the pandemic than actually responding to the coronavirus.
New York has the highest number of COVID-19 related deaths in the U.S.