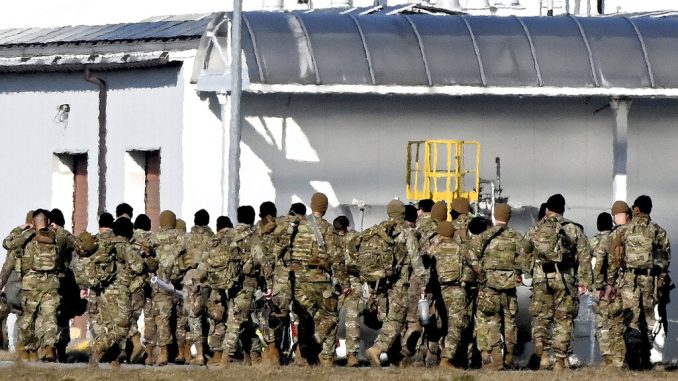 OAN Newsroom
UPDATED 8:19 AM PT – Thursday, March 24, 2022
According to former congressman Ron Paul, military contractors are the biggest beneficiaries of the latest conflict in Ukraine.
While speaking on his Liberty Report Wednesday, Dr. Paul said tensions with Russia generate billions of dollars in profits for the military-industrial complex. He added, the war-propaganda machine in the media is also financially benefiting from the situation.
"There's still delight in Washington, the military-industrial complex celebrate because business is good," he stated. "Blow up the weapons, build more, test more, new technology, on and on. But someday, they'll run out of money and then they'll have to change their tune."
Dr. Paul stressed that tensions with Russia do not benefit America's national interests or the American people.
"They'll end with hundreds of billions and they never come up short because if you come up short and you don't vote for it, they are going to say you're unpatriotic," explained the former Texas representative. "Patriotism means obedience to the military-industrial complex and then you never get canceled. You might even get invited to their meetings and their fancy meals that they have."
Dr. Paul alleged the mainstream media is promoting a narrative to justify military spending to the public.