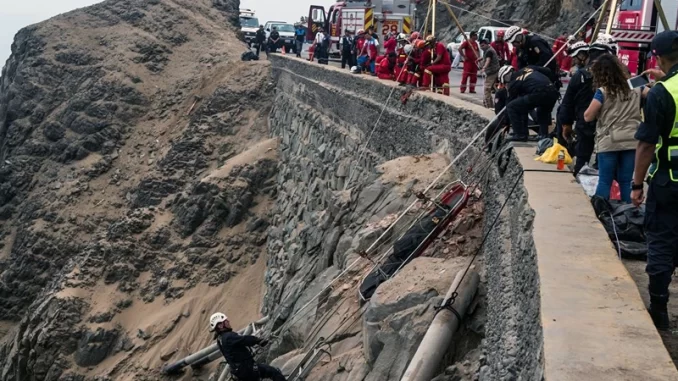 OAN Annyatama Bhowmik
UPDATED 4:13 PM PT – Tuesday, January 3, 2023
A Tesla plunged off a cliff in northern California. All 4 passengers, including two children of 4 and 9, were rescued by the local fire department.
The Tesla sedan crashed into the water after driving off the Pacific Coast Highway at Devil's Slide, south of the Tom Lantos tunnel. The steep, rocky, and winding coastline region is roughly 15 miles south of San Francisco between Pacifica and Montara. Over the last 50 years, the cliff has seen several fatalities with rare survivors.
Robin Johnson, a witness, had seen the accident and called 911. Approximately 30 to 50 rescuers arrived at the location immediately and attempted to reach the electric car.
According to Battalion Chief for Coastside Fire Protection District/CalFire Brian Pottenger, the car had flipped several times before coming to rest on its wheels. The firefighters got view of the sedan through binoculars. Movement out of the front windshield gave them a sign that at least one person was still alive.
The adults victims had traumatic injuries and had to be helicoptered up the cliff. The children, however, were in car seats that had "saved their lives." They were taken up the cliff by hand in a rescue basket after being taken out of the back window. The entire family was promptly rushed to Stanford Medical Center with musculoskeletal injuries.
"We go there all the time for cars over the cliff and they never live. This was an absolute miracle. We were actually very shocked when we found survivable victims in the vehicle. So, that actually was a really hopeful moment for us," Pottenger said.
Based on the investigation of California Highway Patrol Officer Mark Andrews, he said that he does not believe that the Tesla was operating in Autopilot or Full Self-Driving mode at the time of the incident.