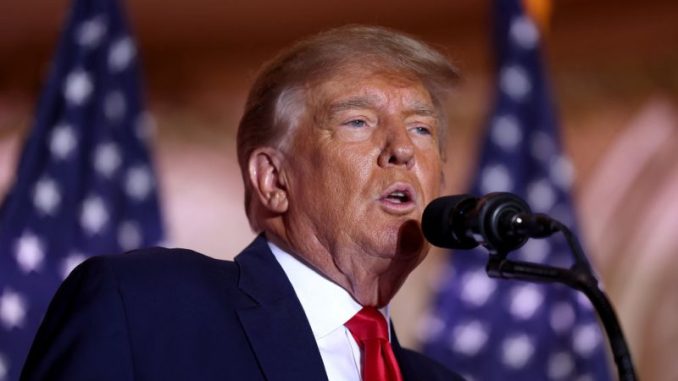 OAN Roy Francis
UPDATED 10:53 AM PT – Wednesday, January 4, 2023
Former President Donald Trump has said that the chaos surrounding the Speaker of the House voting has to stop.
Trump said that the Republican lawmakers that have been voting against House Minority Leader Kevin McCarthy (R-Calif.) as Speaker of the House are playing a "dangerous game."
He expressed his support once again for the GOP leader and said that he is against letting the situation continue in the House. The former president urged the House Republicans who are blocking McCarthy to work together and stop the resistance.
"Let's get this thing over with," Trump said. "The problem is, there is a big downside to this game that is being played. I think it is a dangerous game, and, frankly, if they are not happy with him, they can do something about it at a later date."
Posting on Truth Social, Trump called on all "GREAT Republican House Members" to "VOTE FOR KEVIN, CLOSE THE DEAL."
McCarthy had failed to get the majority vote in all three ballots on Tuesday. He managed to receive only 203 votes in the first ballot, 169 in the second and 202 in the third.
Wednesday morning came with another defeat for the Republican, with only receiving 201 votes. Another who was nominated, Rep. Byron Donalds (R-Fla.), had received 20 votes.
The standout Republicans include Matt Gaetz (R-Fla.) who said that Trump's endorsement of McCarthy does not change his vote. Gaetz and 19 other Republicans argued that McCarthy is not conservative enough, and has failed to make certain assurances about rule changes within the House.
Democrats on the other hand had been united in their votes for Rep. Hakeem Jeffries, (D-N.Y.) in every ballot.
Voting on Speaker of the House will continue until a majority is decided.