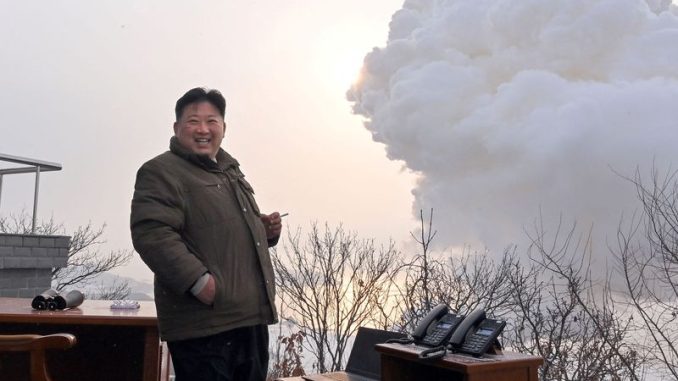 OAN Roy Francis
UPDATED 4:56 PM PT – Friday, December 30, 2022
North Korea fired a ballistic missile towards the eastern waters, South Korea reported early on Saturday.
No further details were given by South Korea's Joint Chiefs of Staff as to the type of missile, or the distance travelled. This incident comes just three days after the North had flown drones over the border into the South's airspace.
South Korea had scrambled its aircrafts to intercept the drones that crossed into its territory. The incident had cost South Korea a KA-1 aircraft that crashed in the Hoengseong county. Both of the pilots were able to escape unharmed.
This launch is the latest in a series of weapons tests that have been conducted by North Korea this year. Experts say that the North is looking to modernize and expand its military capabilities. This increase of testing has led to reports from North Korea that they have developed a ballistic missile capable of reaching the United States.
North Korean leader Kim Jong Un had said earlier this year that he wanted his country to have "the world's most powerful nuclear force." He has also declared the North an "Irreversible" nuclear state. As part of their leader's ambitions, North Korea has launched and tested more missile in 2022 than any year before.
Pyongyang is currently hosting a major party meeting at which Kim and his senior officials are outlining their goals for 2023. Goals include that of security, diplomacy, economic, but also military capabilities which is the most important subject for the North's leader.